Ever since the pandemic took over the world, many adjustments needed to be made, whether in private or business life. One of those adjustments is most certainly working from home.
Working from home can be a positive experience, and the right tools and techniques can make the job easier. It's not always easy to work from home, however. Some people are just not cut out for it, and some are better at working from a traditional office.
As the COVID-19 pandemic slowly goes away, we are starting to get a better idea of how many people are working from home. According to a recent report by the U.S. Bureau of Labor Statistics, 1.9 million people are working from home, at least part-time.
During this time, many interesting conclusions have been made. First of all, the levels of productivity didn't decrease so drastically, compared to what was expected. Quite the contrary, it's been proven that people are more successful and more productive in an environment that they are familiar with. In which they can feel casual, relaxed, and comfortable, even make short breaks, etc.
Working from home and coming up with different solutions was a necessity, but this necessity has shown us that there are both advantages and disadvantages of a hybrid workspace. But first of all, let's talk about the hybrid workspaces themselves.
What is a hybrid workspace anyway and how does it work?
A hybrid workspace is a workplace that combines a physical office with a virtual workspace, which is an online workspace that is connected to the physical office.
How does a hybrid workspace work?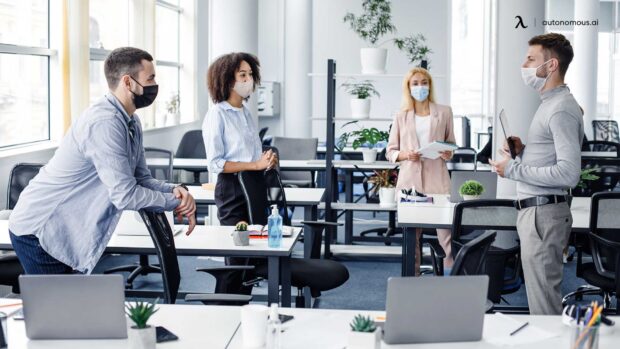 As you work in the physical office, you use the computers and other devices that are connected to your online workspace. You also have access to all the tools and information that are available on your online workspace, including your email, calendar, documents, files, and innumerable other features.
What can you do in a hybrid workspace?
You can work in your hybrid workspace from wherever you are. You can work in the physical office or a virtual one, no matter where you are physically located in the world.
Big companies have built and are building business collaboration workspaces that are designed to be flexible and accessible to all, but that are also places where teams can collaborate in a completely different way.
What was mandatory first (which is working from home) is now an option. In many companies around the world, you can either choose when you feel like going to the office, or the schedule with working from home days and coming into the office days is given to the employees beforehand.
As was previously mentioned, this concept has both advantages and disadvantages.
One of the biggest advantages is the increase in productivity, more freedom of employees, and focus on their mental health along with the convenience of no need for commuting, lower expenses, and many more.
On the other hand, when it comes to disadvantages, many people can be: not being able to stay focused and productive (a bit of procrastination as well). Some are also missing the communication and socialization with their colleagues, along with not having a home office and having a hard time dealing with the daily family or other tasks.
From the employers' perspective, it's become challenging to manage big teams, brainstorm ideas, and communicate easily with the employees.
This is why these challenges of the hybrid work system have been recognized, by big companies that came up with different tips and tools for solving these problems and making people's work lives much easier.
Here's our selection of the most useful ones:
1. Use but Don't Overuse the Tools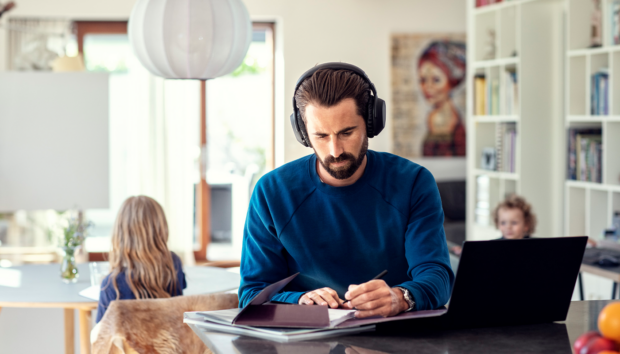 Hybrid workspaces mean not being physically in the same room. There are multiple apps and platforms as well as software you can use to organize and manage everything effectively.
According to Eventleaf, you can use Asana or Slack for communication and for managing tasks. If you need to give different tasks and projects to specific people you can use platforms such as Monday or Liquid Planner.
One of the most important elements of every hybrid workspace is most certainly Cloud services. Your teams need to have access to all the important documents, and they should all be able to see the changes and the updates so the best thing you can do is to opt for Google Drive or Dropbox.
Finally, Skype has become outdated and everyone started using Zoom for video conferences and meetings, but there are also some new platforms on the market such as Whereby that you can use for this purpose.
Krisp or Noisli for productivity, Calendly for scheduling, or Grammarly for grammar and proofreading? The biggest trick is knowing where to stop. By this, we mean knowing when you reached the limit and when using too many platforms can become counterproductive. Therefore always start with the essentials and make sure to communicate with your employees and your colleagues about what works for you and what doesn't.
2. Provide Useful Info
Providing useful info means providing updates and feedback and don't provide unnecessary information that would just make the Workspace cluttered and chaotic. That being said, try to fill out the unnecessary questions and information and focus on the ones that have value. People appreciate quality feedback as well as daily or weekly updates so start with that.
3. Allow Your Team Members to Make Decisions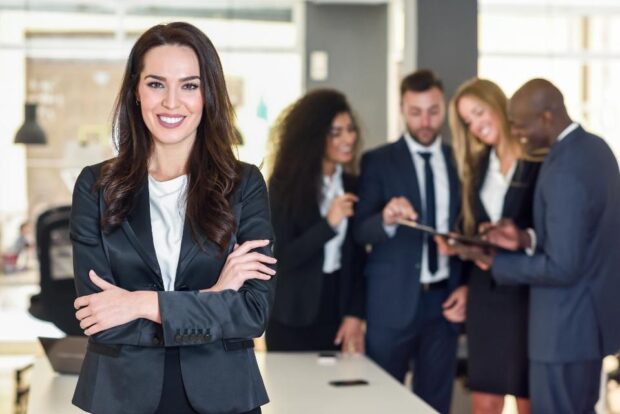 Every member of the team should be treated as an individual. This means that making decisions for themselves is a part of the process. Not everything should be monitored and managers should learn that they don't need to micromanage their teams. Every employee should have enough freedom and enough supervision to have a perfect balance.
4. Organize Fun Activities
Team buildings and activities are always a good idea as long as they're not mandatory. Some people just don't feel comfortable being a part of certain activities, while others can't wait to socialize with their colleagues. Try to find something that would work for everyone or simply make it optional.
5. Don't Be Afraid of Innovations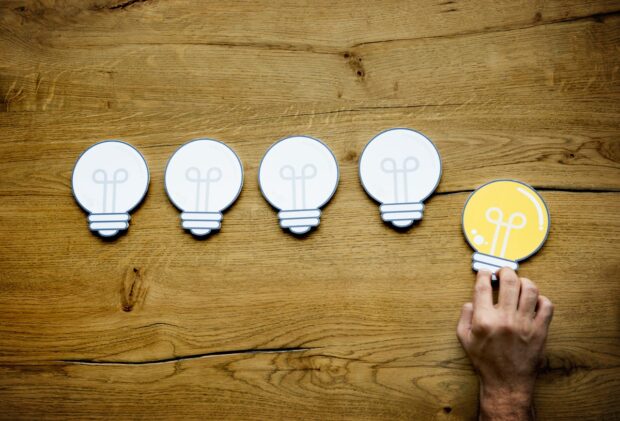 Remember Myspace? It was a big thing once and then it has been replaced with Facebook, Instagram, and other social media. Technologies, platforms, and apps are being invented and many of the features they offer have been improved in many ways. This means that you need to be ready to adapt and change accordingly. It might seem like a challenge to train your team members how to use software, but it is one of the most useful things you could be doing so don't hesitate to embrace the change!