When you take a more thorough look at the vast digital landscape, you realize that not all web apps are memorable. More precisely put, it's not that often that you see something that truly stands out of the frequently mundane and predictable crowd of websites that populate the world wide web.
As a business owner who opts for conquering the digital realm, you need to create an online presence that cuts through the array of different pre-made templates and copied sites. You need something that speaks about your brand, your vision, and your mission. Online, you need a strong message, an immersive and pleasant experience to give to your visitors, and what better way to do that by having a custom website design?
However, even then, the word "custom" won't be solely enough to ensure your website's success. Having a custom website alone won't mean that your online presence is bound for glory. You have to have the right features, the right team behind the website, and the right attitude towards digital marketing.
That being said, below are a few qualities that are telltale signs of a great custom web app.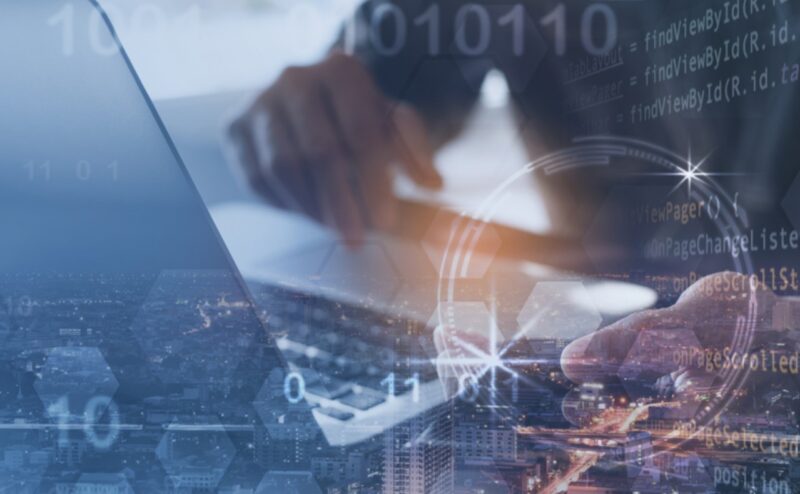 1. A Great Custom Design Represents Your Brand in The Right Colors
If you have been following how online trends shift and unfold in the digital realm, you have probably noticed that some practices come and go, while other trends stay and become literally standards of the trade.
Brand recognition and brand awareness are two of these qualities and a great custom design does a great job at both.
More precisely, an outstanding custom web app design manages to capture the true essence and message of your brand and communicates those ideas to your visitors in a natural and sophisticated manner without being too pushy and invasive. Read more about great custom web app development here.
A great custom website design manages to create an atmosphere that represents your brand in the best possible light, down to the smallest detail may that be color schemes on the website, imagery,  typography and so much more.
Here's a great example to help you understand the connection between your brand and your website design. You might be tempted to use stock imagery for your website. However, if you are already convinced that custom is the way to go, you should set aside a smaller budget for professional photography as well.
Why?
Just check out any high-end custom design on the internet and you will see that they are heavy on visually appealing images that complement the brand's overall feel, message, and identity.
No matter if you are running a custom guitar workshop a florist store or a restaurant, custom imagery will go that one extra step to create an even stronger brand presence.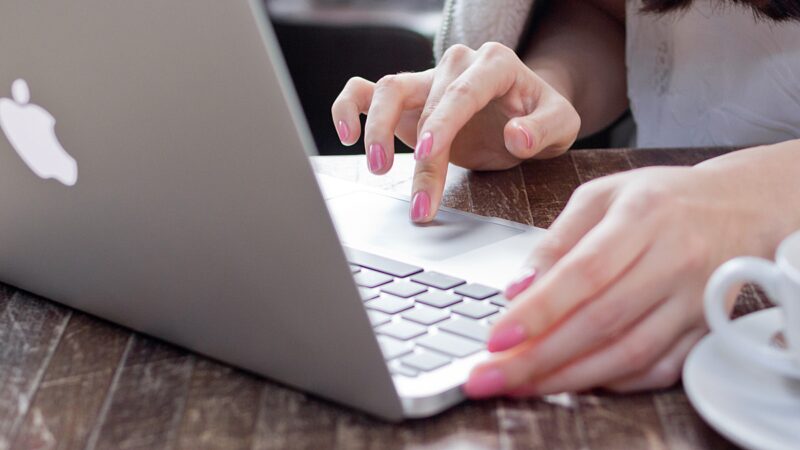 2. A Custom Web App is a Custom Experience
If you choose to go fully custom, you will also have the chance to participate in the fully unique journey of building a website.
Given that you partner with an experienced and professional team, you can rest assured that you won't only get a great web app, but you will also manage to learn the basic ins and outs of web development.
Regular development meetings enable you to see your site being built from scratch, and you will also be able to voice your opinion, and together with the team, you can even implement minor or major changes during the development phase itself if needed.
Apart from that, you will also have the chance to participate in client-centered workshops, where site and business owners can learn more about the entire digital realm, marketing trends, the future of web development/design for businesses, and much much more.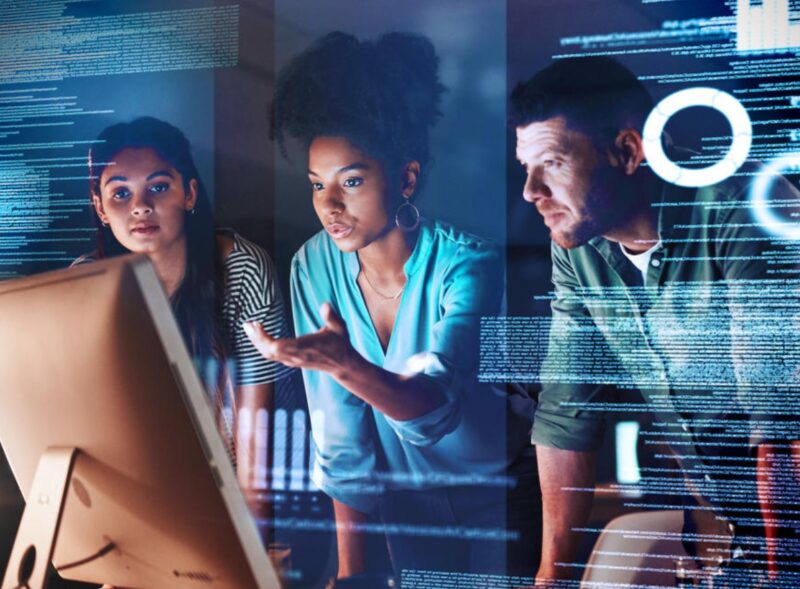 3. A Great Custom Designed Web App is Easy to Use
Without a doubt, when most entrepreneurs think "custom design" they think about high-end and intricate designs, however, the truth is, the best fully custom web apps thrive on simplicity to most – especially in terms of navigation.
And when you stop to think about it for a second, it makes perfect sense – your visitors want a straightforward and seamless experience from start to finish. They want the navigation to be intuitive, easy, and self-explanatory.
Cookie-cutter templates may boast relatively simple navigation, however, the best user experiences will usually stem from extensive story-boarding and meticulous architecture planning. Unless you choose to work with a professional team that deeply understands the process of making navigation seamless and easy even on a robust website, chances are, cookie-cutter pre-made options will fail to deliver the same level of sophistication.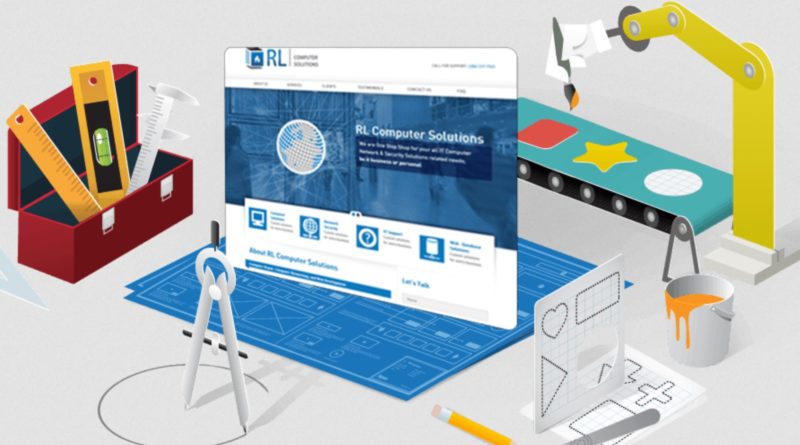 4. A Strong Architecture
We've already mentioned the term architecture above. The term refers to the structure of the site that organizes and delivers content on your platform. The architecture includes the hierarchy of pages where your visitors will find content and all the technical features and considerations that let search engine bots inspect and crawl on your pages and entire site.
As such, your architecture should be, above all, clean, intuitive, and adaptable.
In most cases, this will mean that you need your code to be minimized into what's essential, giving your website a clean and robust infrastructure that will load quickly.
It's needless to say that rarely you will find such architectural features in pre-made templates. Instead, most of them will probably sport a weak architectural design. This isn't necessarily wrong, as they aim to work for all businesses and purposes. The problem is, you will always have to sacrifice something if you opt for them.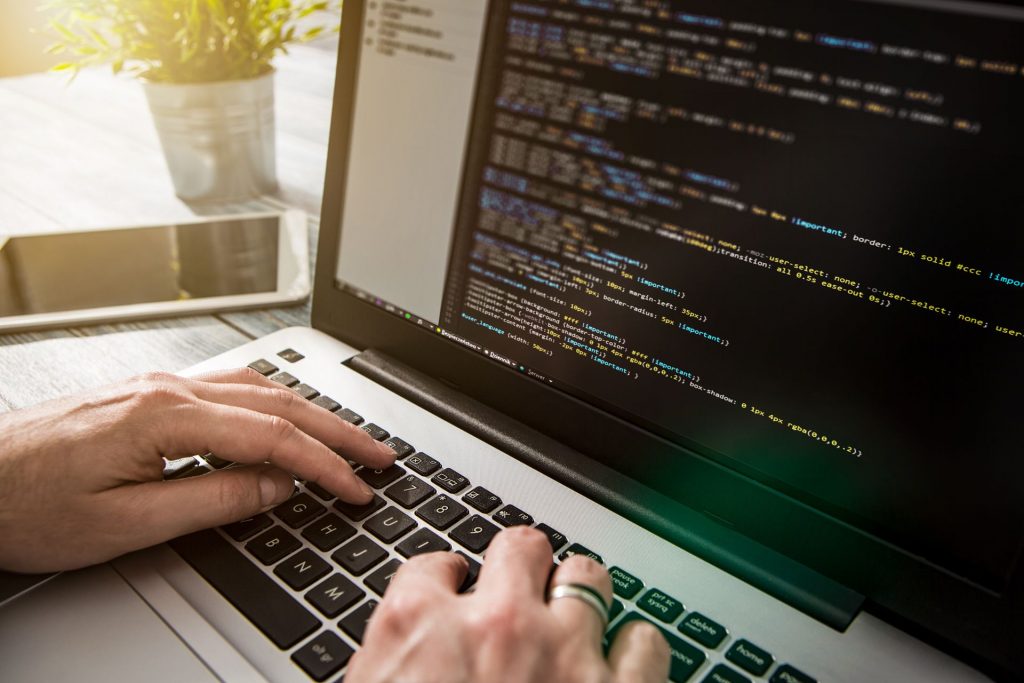 5. Custom Coding
If your wish is just to launch a website no matter what, you can get loads of quick site templates that basically sport the same code. Even to the untrained eye, they can be easy to point out since they often look and feel the same, and usually have the same simple functions.
On the other hand, if you opt for custom coding, you can create a totally unique appearance and basically embrace every feature that exists today on the internet to stand out from the crowd and to get ahead of your competitors.
Lastly, and more importantly, you and your team will decide what you want with your website and your code. You won't be limited by other companies' or developers' templates.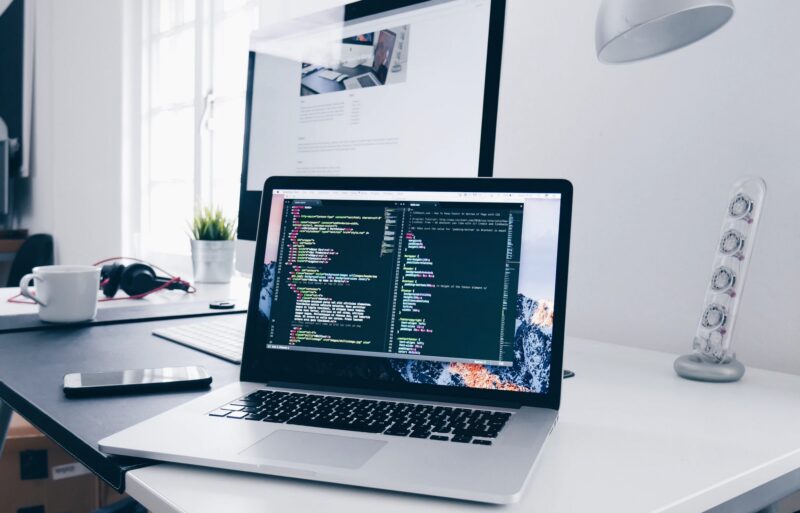 6. Gives Justice to Your Content
You are probably also familiar with the saying "content is king". And if you've spent any amount of time as a business owner in the digital realm, you will know that it's true. Video, graphics, infographics, imagery, articles, blog posts are the bread and butter of the internet.
To get the most out of your content, you will need a platform where you can showcase your content in the best way possible with enough room for every piece of content you might choose to upload.
High-end custom designs always do justice to content and crisply display on the pages. They make sure that every page is laser-focused on a specific subject, allowing your visitors to find exactly what they want in a blink of an eye.
Also, it's needless to say that your custom website will cater to YOUR content. In the case of templated sites, you may find yourself rather limited in the number of pages you can create and the type of content you can use. This can potentially weaken your overall user experience SEO potential, and can even hinder your brand development efforts.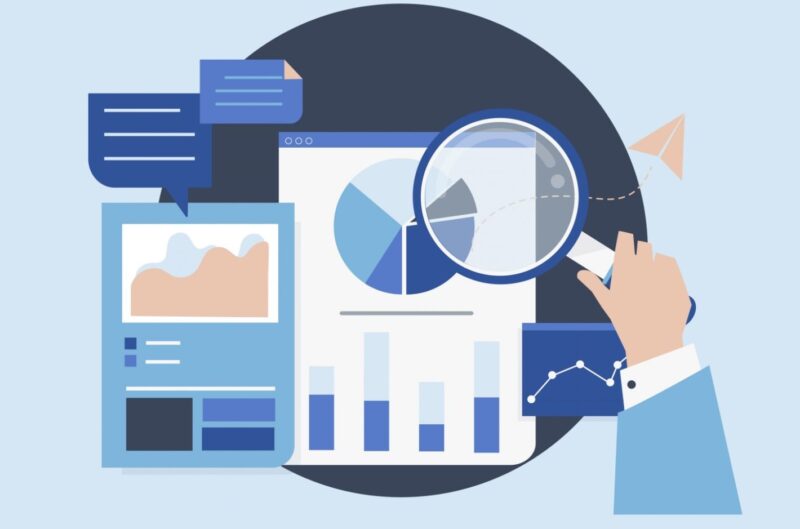 7. Custom Web Apps and SEO
Great web designers and developers know just how important it is to keep up with the latest trends in Search Engine Optimization (SEO). That being said, with a custom website, you will also have the necessary SEO-friendly elements in your design that will make the process of search engines finding and ranking your site a more seamless journey with less holdups.
If your website isn't optimized for SEO or loads sluggishly, Google and other engines will have a hard time ranking your website and you are running the risk of virtually becoming invisible to your potential visitors and customers, which can translate into losing traffic, conversions, sales, and ultimately, money.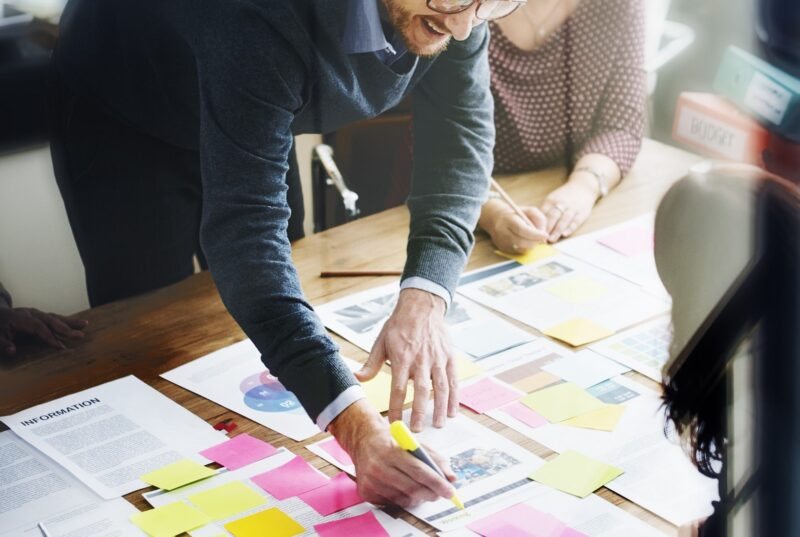 8. With a Custom Design, Functionality Becomes a Whole Other Dimension
As your business is one of a kind, it only makes sense that your website represents that uniqueness accurately.
The functionality you need will oftentimes differ from the functionality another business needs. One telltale sign of a great custom design that it will have the functions that matter to your organization the most.
With a high-end custom option, you are in charge and get to choose what features you want to have on your website and you're not limited to a pre-calibrated model.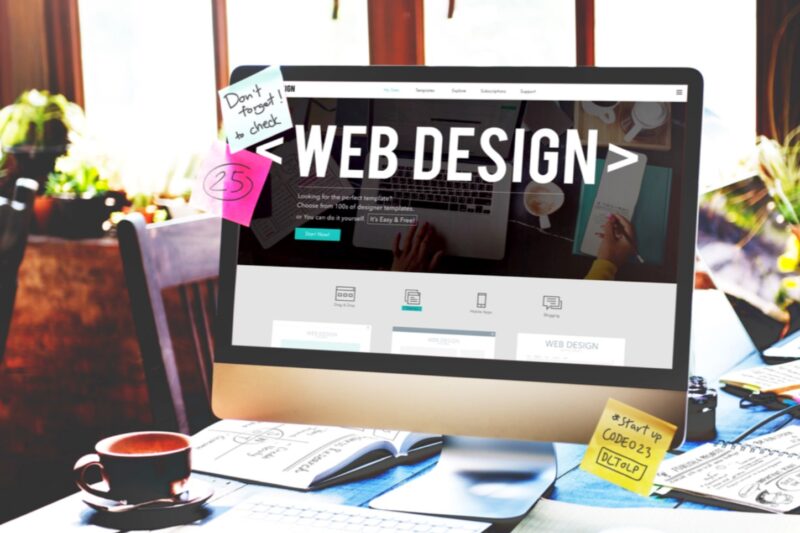 9. Custom Application Design
Sometimes, going with an out-of-the-box solution might seem ideal. For example, for an eCommerce platform, a shopping cart is a shopping in every template – and this makes them work from both a UI and a UX standpoint.
However, if you want to get the best out of your platform, you will also want efficient data flow to have effective businesses processes driven by your app. With a custom application, you can create custom automation models that help optimize how your website handles data, and how it feels for your visitors.
If you are running a big corporate website with a lot relying on back-office functionality and the ability to pull the necessary data and metrics fast can be paramount in improving overall business procedures. A great example for this is pulling annual finance reports. With a custom app design, experts don't need to dig up old spreadsheets, previous reports, or knock on several doors within the company to go through printed documents, looking up figures and going nuts in the process. Instead, custom functionality on custom apps can help centralize and organize data in predetermined places, making pulling yearly/monthly/weekly reports a breeze instead of a daunting task.
At the same time, functionality is limitless with custom apps – everything is built from scratch and all the features and functionality you need (even entirely new ones) can be included, along with fully custom coding and a uniqe, strong architecture.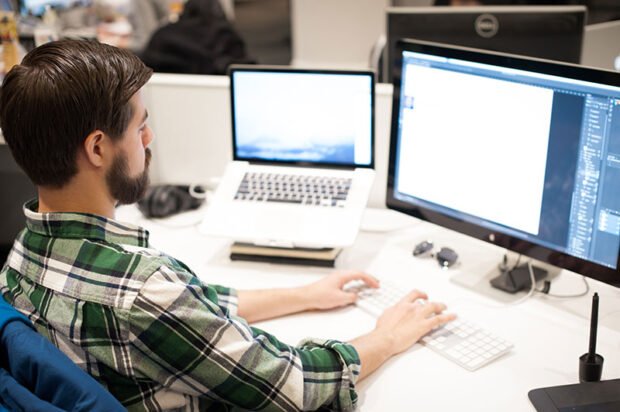 10. A Custom Design is a Responsive Design
It's 2023, meaning that not supporting all devices across the board like smartphones, tablets can be considered a major sin in the digital realm.
If your website doesn't give the same experience on every platform, you are running the risk of losing precious traffic, missing out on new opportunities, and more importantly, you are losing money.
With a high-end custom design, responsiveness is not a question anymore. Developers and designers all know where the trends are going and they know that handheld devices are slowly taking over the internet and website that don't support them are bound to be taken out by father time and left in oblivion.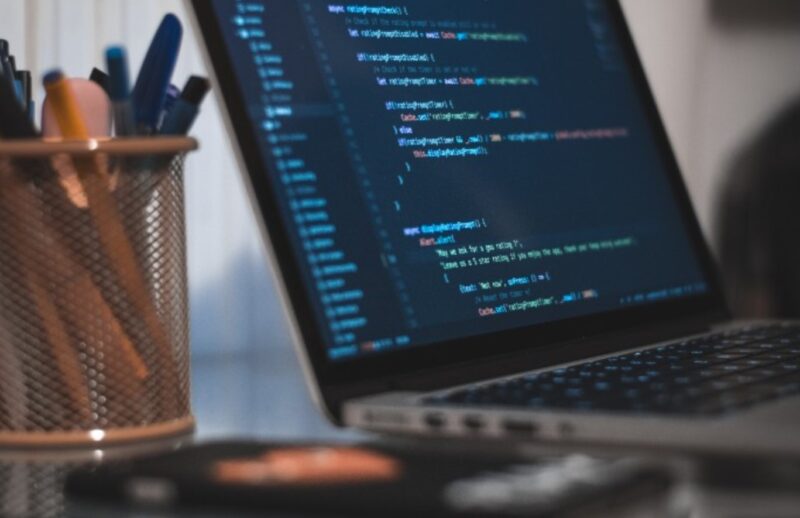 11. A Great Maintenance Plan
When you choose to invest in a great custom website, you also get a comprehensive maintenance plan and a team of professionals who will make sure that your website keeps delivering excellent results.
As problems are bound to happen even with the best websites, it's always a great idea to have a plan in place if these issues do occur.
Simple link errors and much larger problems and unforeseen challenges will rear their heads and having a maintenance plan to rely on can save you precious time and will put you back on track in no time.
And the list could go on and on. You see, there are also a lot of positives to using templates, as they can be a fast, cheap, and effective way to run a shorter online campaign, to operate a smaller business, or it may they may be a great and simple platform for bloggers and enthusiasts.
However, if you are looking to give your business the online arsenal it needs to keep up with the competition and the latest virtual trends, investing in a custom website with these qualities will ensure that your online presence will be strong and that your visitors will enjoy every moment they spend online with your brand.