What software is best for invoicing? Generally, this question refers to free versus paid options and the different features that each offer. The latter will provide you with much the same functionality, minus a few bells and whistles, but it lets you edit templates and gives you an unlimited number of them.
One reason why so many businesses use online invoicing is to simplify the process of billing their customers and getting paid in return. They can do this by using templates that they don't need to design themselves. Templates may include company logos and contact information which makes sending them via email or uploading them to your website a breeze.
Everyone has their own needs, but there are a few things that any invoicing software should have. It should be easy to use and it should provide you with all of the information you need. For example, if someone pays half of what they owe you now and half later, your software will need to track both payments for you rather than simply asking that you do it yourself. You might also like to give customers (and prospective customers) the opportunity to sign up for recurring billing in case they're on an auto-renew service that charges their card every month until they cancel. That's not something most free options would allow you to do!  A platform like PeachPay is a good solution tho.
What makes a good invoicing tool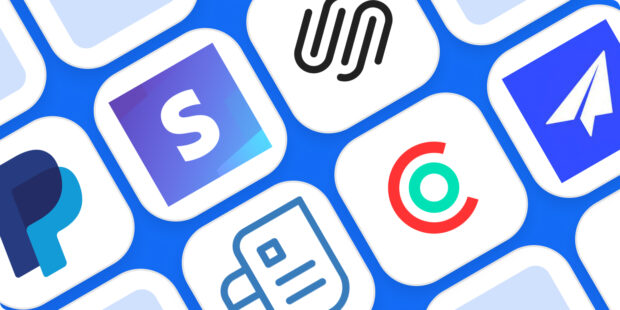 A great invoicing system will also let non-customers view invoices which have been sent to them. It should make the process of paying you as easy as possible by letting people pay with their credit cards or e-checks without forcing you to enter all of that information yourself! If your business operates locally, then it will be nice if the software lets you export customer records so that you can email invoices, quotes, and receipts directly from within your system.
If you work for a company larger than just yourself, then the software should also let your employees access its features remotely. That way they can use mobile devices or tablets whenever it's convenient for them rather than waiting until they get back at their computers after work. It would be even better if employees could submit expenses via mobile devices as well as view invoices and request refunds.
You can find a good invoicing system if you use the criteria above. There are many free options available, but you're likely going to have to pay for a premium one with all of these features included. Also make sure that it's compatible with the platform you want to use i.e Windows, Mac, or Linux because not all of them are!
In addition, think about how often your business will be sending out invoices, what kinds of products and services it sells, and whether or not employees will need access. You may also want to consider what kinds of reports the software lets you run on its data. If anything goes wrong during installation, then consult a guide or customer support representative to help you through it.
Not all invoicing software is alike, but you'll find that the right choice makes billing your customers less of a hassle while keeping them happy with quick payment and receipts. No matter which option you choose, it should have everything your business needs in an invoicing system.
How to Invoice correctly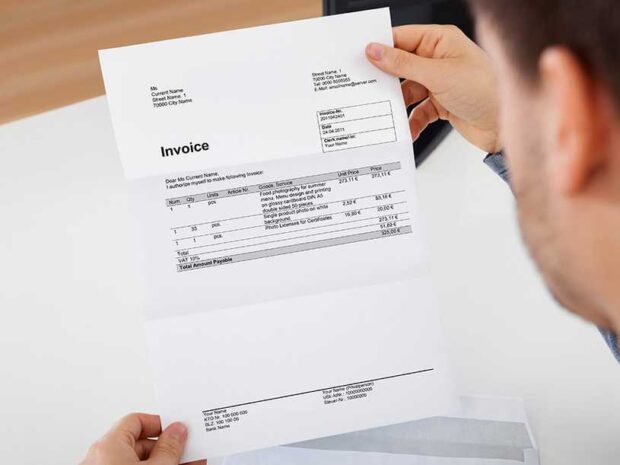 Make sure the invoices are on time!
It always takes longer to prepare an invoice than you think. Usually, it never makes sense to send your invoices as soon as a job is done. Instead, wait until you have all the information that is needed for the invoice ready and then only do the work when you are certain that you will get paid for this service. For example, if your customer asks for several changes to his website copy after the deadline of the first invoice has passed, make sure to send another one with added costs or delayed payment terms etc. Don't forget to mention on top of your invoice how much time has already elapsed since you delivered the first part of the work!
Always be clear about what is covered by your prices!
The most common mistake is to charge your clients for every little change they request. In reality, this is not how it works and you should make sure that your client knows exactly what he is paying for. Explain to him the difference between a revision and a new layout design etc. If you want to be on the safe side, then always ask if any additional work outside of your normal service will be covered by an additional fee! This way the client can't claim later on that he thought this was included in his price!
Be punctual!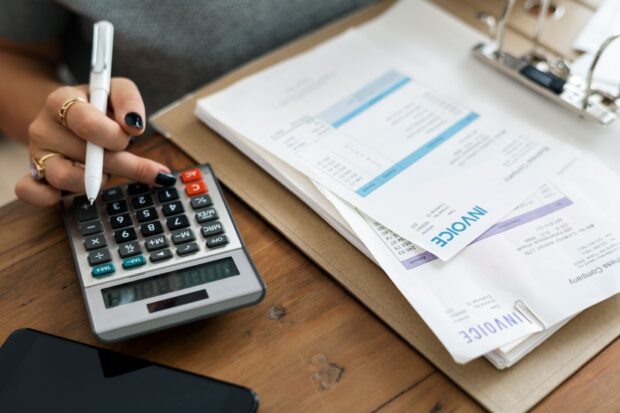 If you want to be paid back, then you have to meet your payment terms! If your client wants a discount for being early with his invoice, then tell him that the only discount that counts is if he sends it directly after you have sent yours. When chasing late payments, many freelancers are asking their clients nicely first, but once they have waited long enough it makes sense to send an email stating that your payment will be overdue unless you receive the money within 48 hours, etc. Make sure to always keep some kind of proof of sending this email – do not rely on just "a piece of paper".
Document all changes!
It's very important for your business records to document every conversation and agreement with the client in writing. For example, if you had a phone call with your client where he told you that the design files have to be delivered in PSD format and not as layered TIFF images, then write it down so there will be no misunderstandings later on. This also applies of course to every email communication between both of you. In addition, always create a folder for every project you do for this client. This way, it's easy to see all of your previous work and you can also use it as a base to start from when updating an existing website design, etc.
A good invoicing system will provide your business with accurate reports at the push of a button, seek out and automatically pay outstanding invoices!
Make sure that all of your invoices are sent on time as agreed upon with your customers so you don't lose their trust.