A professionally crafted invoice can prevent payment complications that could slow down your business in a major way. Of course, if you just made your first sale, the process might feel a bit intimidating at first. Besides, even if you've been running your business for a while, there's always room for improvement when it comes to your billing documents! Clarity, precision, and professionalism should be the main three characteristics to strive for.
In this short how-to guide, we'll help you learn everything you need to know to start creating perfect invoices to wow your clients!
So, without any further ado, let's get right into it!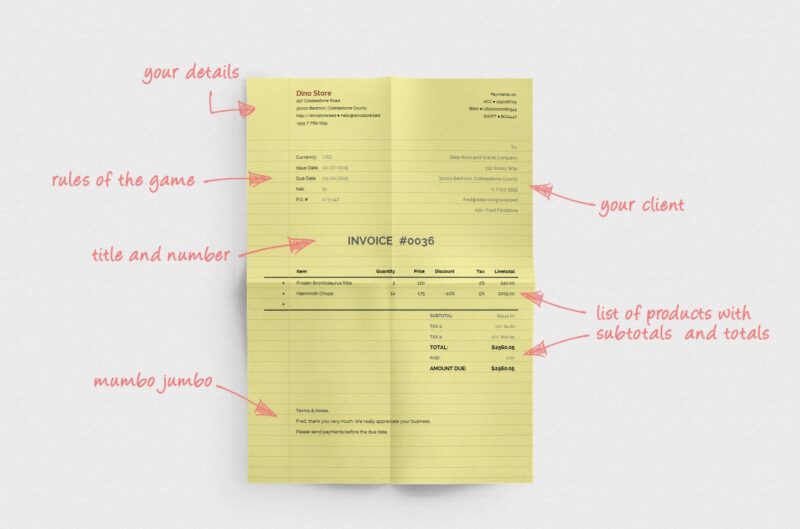 1. Brand representation matters
Before you start worrying about the contents, make sure you've worked out the perfect design for your documents. Just like everything else your company puts out into the world, your receipts should represent your brand as efficiently as possible. Make sure your invoices are a true reflection of everything your company stands for. Include your logo, brand colors, choose the fonts carefully, and ensure your documents look well put together.
You can create it using Microsoft's Word or Excel, but online invoice templates and receipt makers can provide you with more liberty and options to create a beautiful invoice your clients will never forget!
Now, deciding to go with a plain and simple design as long as it does the job isn't a particularly bad idea per se, but adding an extra dash of creativity and professionalism to it can truly go a long way.
Your clients will notice everything, so provide them with the best of your ideas to keep them coming back to your business. The devil is in the details: never forget that!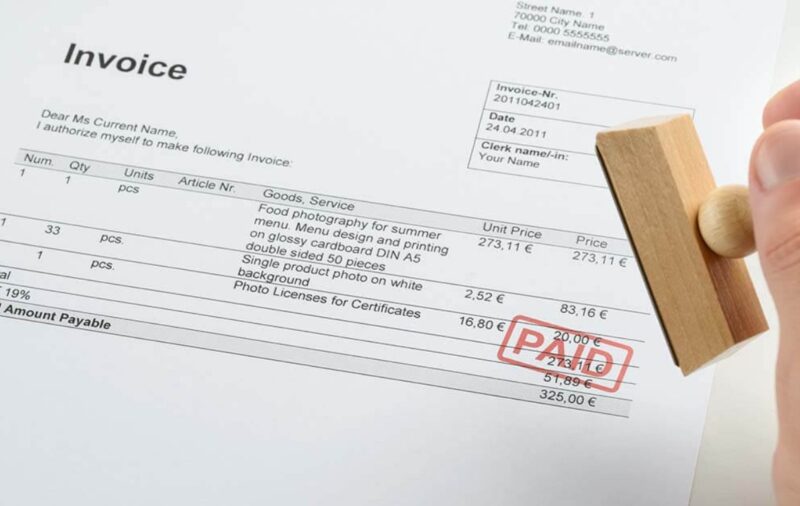 2. Add the word "invoice" at the top of the document
While this might seem like a no-brainer, you'd be surprised if you knew how many people simply forget about this small detail! Your customer should know right off the bat that they're dealing with an invoice. So, put the "warning" somewhere at the beginning of the document and make sure it's visible enough.
Again, we suggest using a free invoice template or even automatic software solutions for a quick and easy invoicing process. The faster you get it to your client, the better it will be for your company.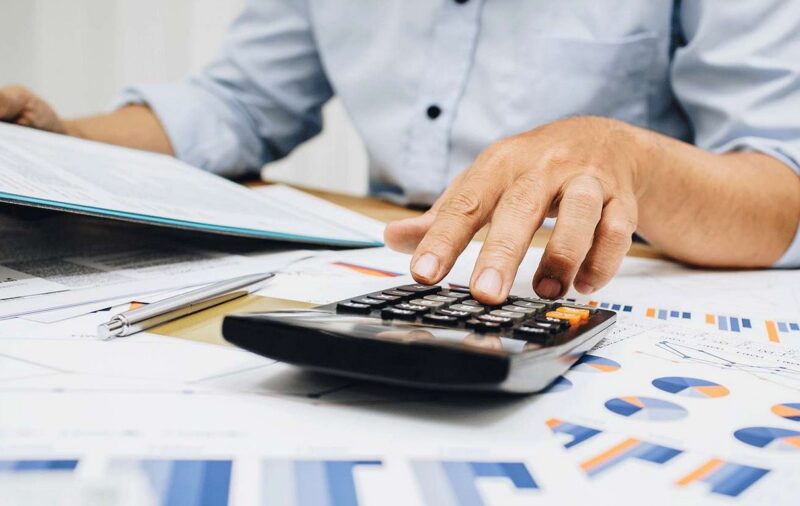 3. Company information
All of your official business documents issued to your clients should have a brief description of who you are, that's a given. Remember to include your address, company name, registration number, and your contact details. Once you're done with that, don't forget to include the same info for your client, especially if they're a company representative.
Other than that, if you already have regulars who frequently order from you, make sure to create and save their unique invoice samples, thus making the entire process even quicker. Again, you can use excel spreadsheets, word documents, or even online invoice generators and makers. You can click here to find something similar if you're interested.
Product description (quantity, cost, and total included)
You cannot charge your clients without providing information on what you're charging them for. Make sure to list every relevant info about the product they purchased, including the quantity, cost per one unit, and the total price they'll need to pay. If you forget to include this, you're probably going to deal with delayed payments as your customers will have the right to query the entire bill.
Now, our advice is to use tabular forms to keep this part simple and easy to read. You can find many useful invoice examples online if you're still not sure how to go about it, so do some research beforehand. Include tax information if applicable, especially when it comes to VATs. You also may use VAT-specific invoices as they usually require more information than regular ones (VAT registration number, total amount excluding VAT, etc.). Check your local VAT regulations to make sure you're following the necessary legal guidelines, just to be sure.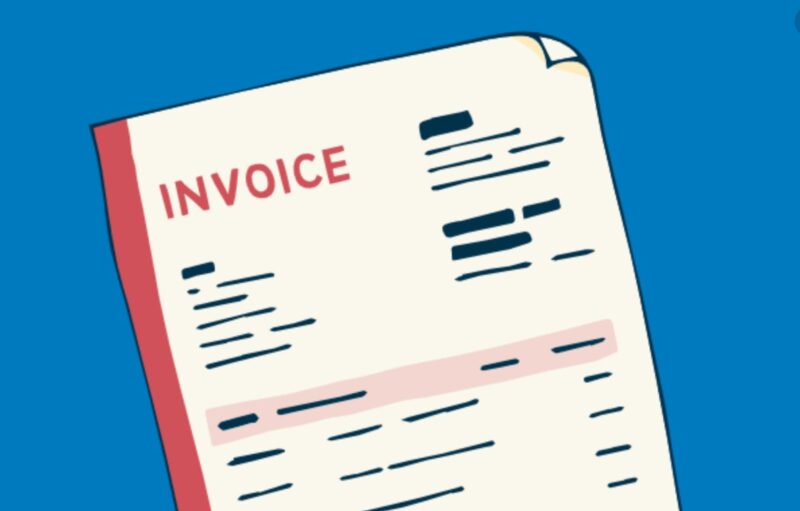 4. The date
Make sure you include the date you've delivered the goods or services you're now charging, along with the date of when you first created your invoice. In most places, this is a legal requirement that shouldn't be ignored. Besides, it gives your customer the necessary info to proceed with the payment in a timely manner, so it's a win-win, either way.
If you're not sure where to put the dates, you can create your invoice using a custom sample instead. It will allow you to spend less time on the "designing part" of it all and let you automate your business processes for more efficient invoicing services.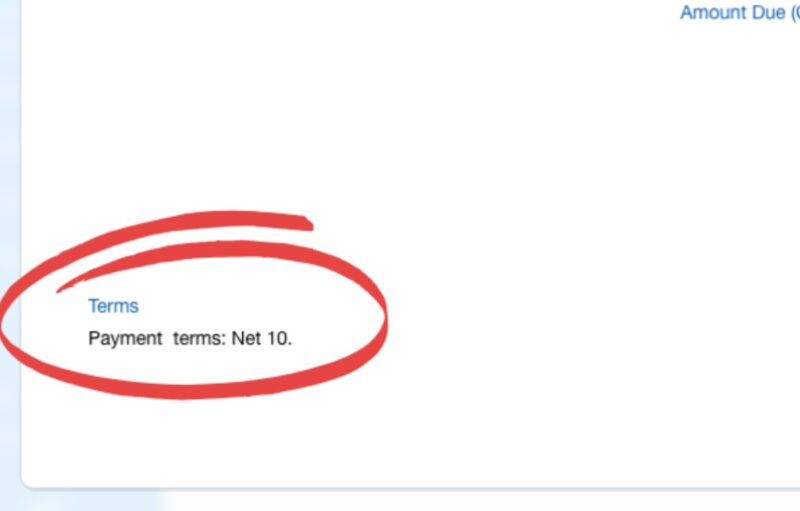 5. Payment terms
Last but not least, remember to include all the payment terms you made with the client. If you expect them to pay before a set date, make sure you remind them of your deal in your billing documents as well. That will ensure you get paid in time and as previously agreed during the negotiations.
Besides just the payment schedule, it's a good idea to mention exactly how you want to be paid. For example, if you're expecting a direct payment to your bank account, do not forget to include your bank account details as well. Similarly, if there's anything else you've agreed on with the client and it has to do with how and when they pay you, always mention it directly in your billing documents. It will save you from the inconvenience of payment delays and unnecessary misunderstandings, which both affect your finances and your client's satisfaction with your business.
 The bottom line
Overall, making a perfect billing document isn't as hard as it seems. As long as you provide all the relevant information inside of it and pay some attention to its design, you'll have an effective template for future reference. We suggest looking at some examples online to get a better sense of what an invoice should look like in the first place.
We hope our article helped you start issuing efficient and detailed receipts for your business, and we wish you all the best in your future endeavors.