If you are searching for a pico projector, but you cannot decide which one to get, you have come to the right place. We have made a list of nine of the best pico projectors that are not only portable and convenient but very inexpensive as well. These pocket projectors can be great for traveling, or for bringing to a business presentation. They are incredibly compact, and they are not heavy.
1. Anker Nebula Capsule – Price $278.99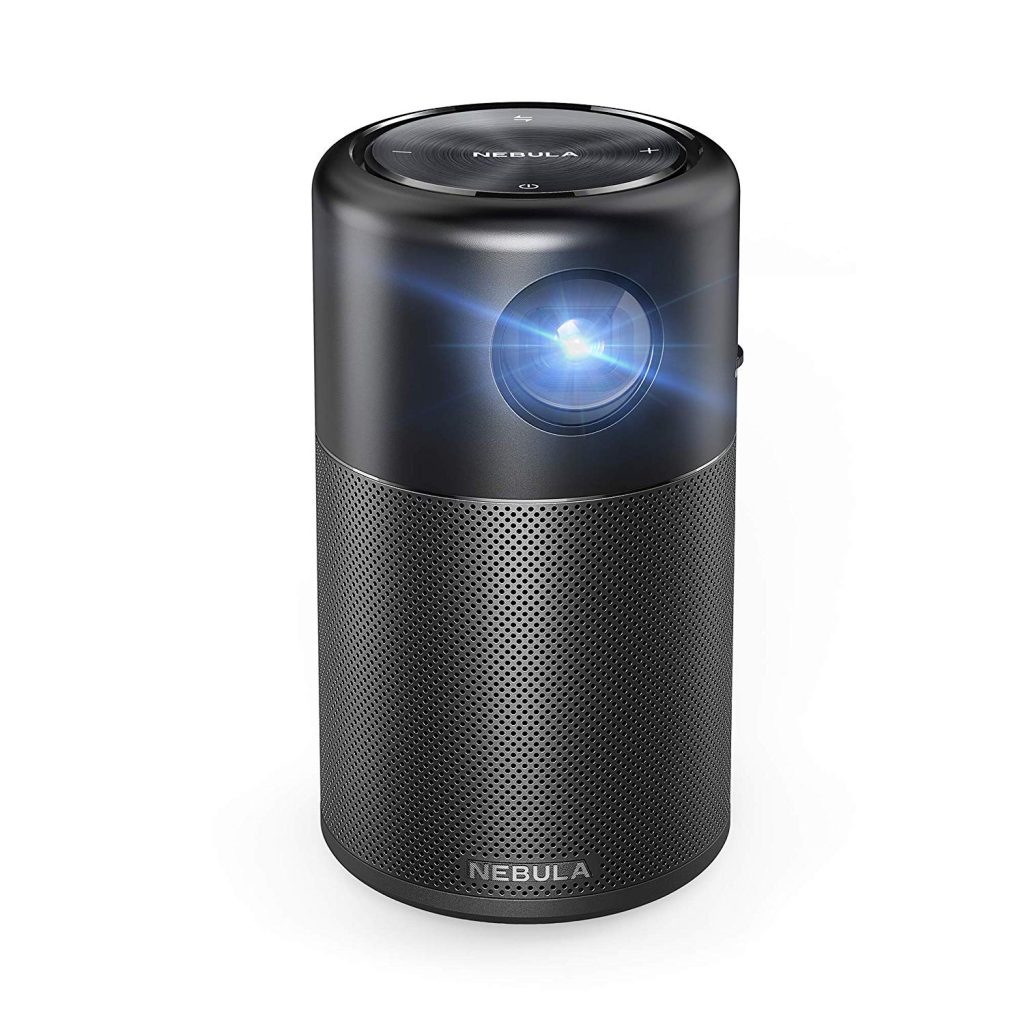 This pocket projector is great not only for indoor use but for using outdoors as well. It can be used anywhere if you bring your smartphone with you. This pico projector has Android 7.1. operating system and it features wireless connection. That means that you can watch movies or Netflix with your friends.
Even if you do not have an internet connection, you can project files that you have on the smartphone.
Anker Nebula Capsule weighs 15oz, and it is designed to look like a beer can. It features a 360-degree audio speaker, as well as a rechargeable battery.
2. LG PH550 – Price $374.99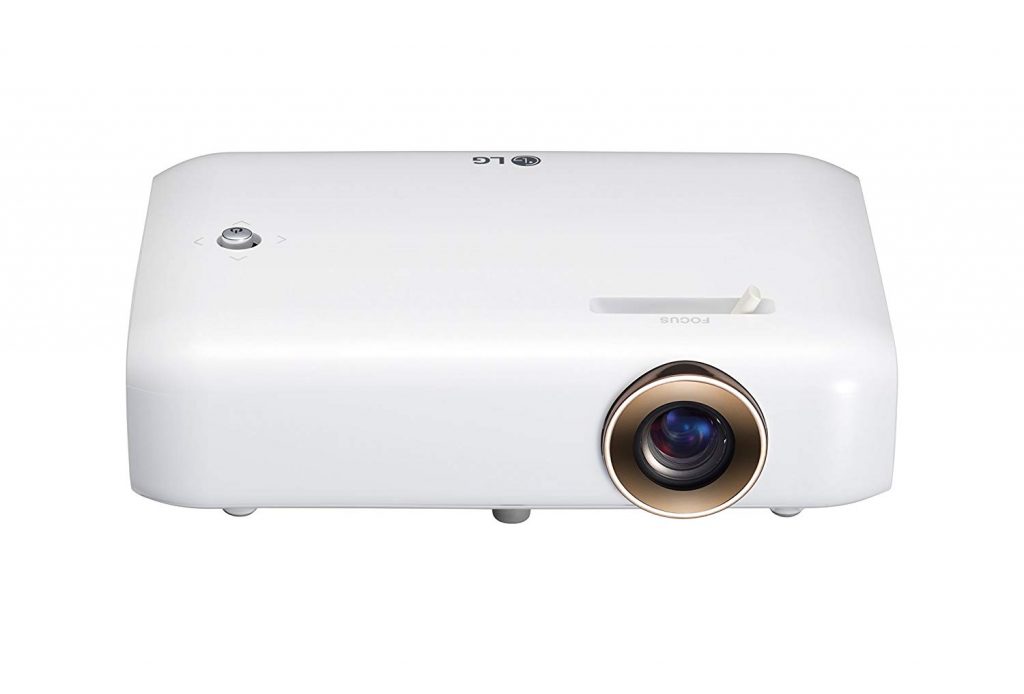 This LG projector may not fit in your pocket, but it is still small enough to be carried in a handbag. It weighs 1.43 lb, and its size is 6.9″ x 1.7″ x 4.3″. If you are looking for a pico projector that has excellent lamp life, this one is a great match for you.
The lamp of the LG PH550 projector can last around 30 000 hours. The contrast ratio is 100,000:1, so you will get an extremely clear image. The projection area is wide, and the DLP screen is 25 ~ 100 inches.
3. AAXA Technologies P300 – Price $329.00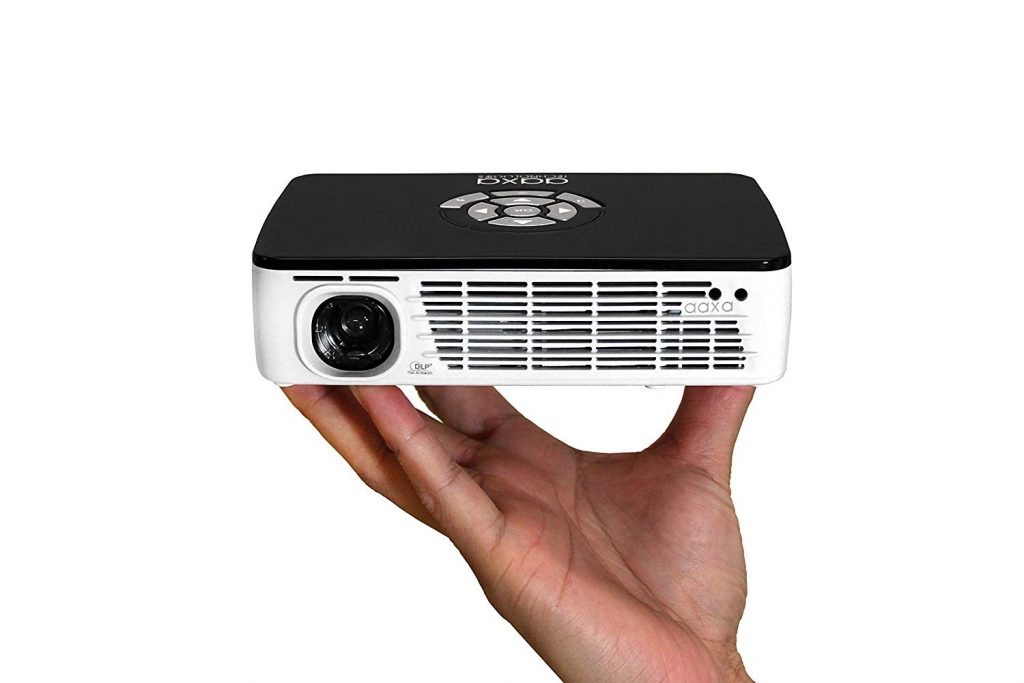 This model of a pico projector is critically acclaimed, and it has 1280 x 800 HD native resolution. However, you can play 1080p videos on it as well. AAXA Technologies P300 projector offers you 500 ANSI Lumens of brightness. This means that you can easily use it outdoors, as well as in indoor spaces.
This projector comes with a 2000:1 contrast ratio, which makes the picture have excellent quality as well as black depth. Lamp life of this projector is fantastic, as it can reach up to 20 000 hours.
4. RIF6 CUBE – Price $189.99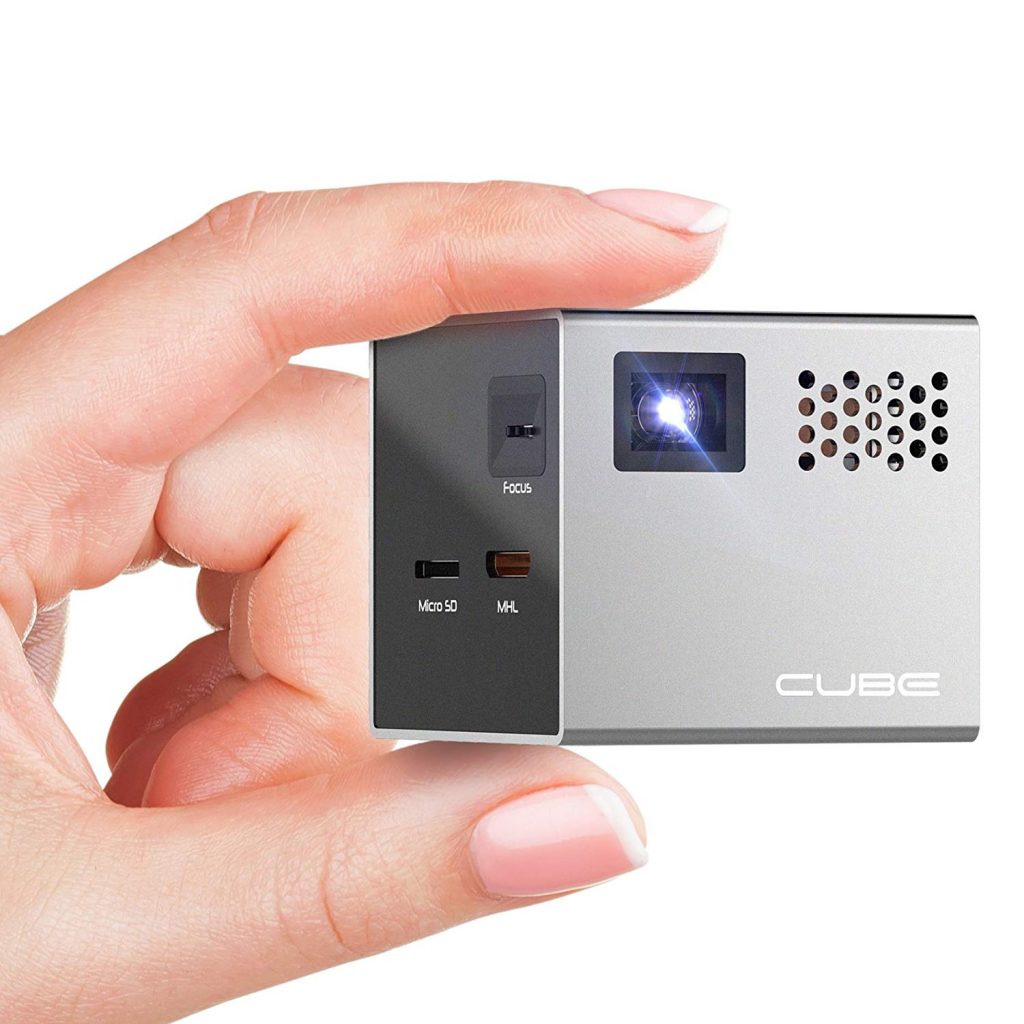 This pico projector is only 2 x 2 x 1.9 inches big, which makes it one of the smallest ones. It is also exceptionally lightweight and a perfect match for anyone in need of an easily portable projector. However, due to its size, it lacks in picture quality, compared to the rest of the projectors on this list.
This compact pico projector is available with a remote, charger, and a bendable tripod. RIF6 CUBE features some connectivity so you can play videos from your library. It is also compatible with a microSD card or a flash drive.
5. Sony MP-CD1 – Price $434.01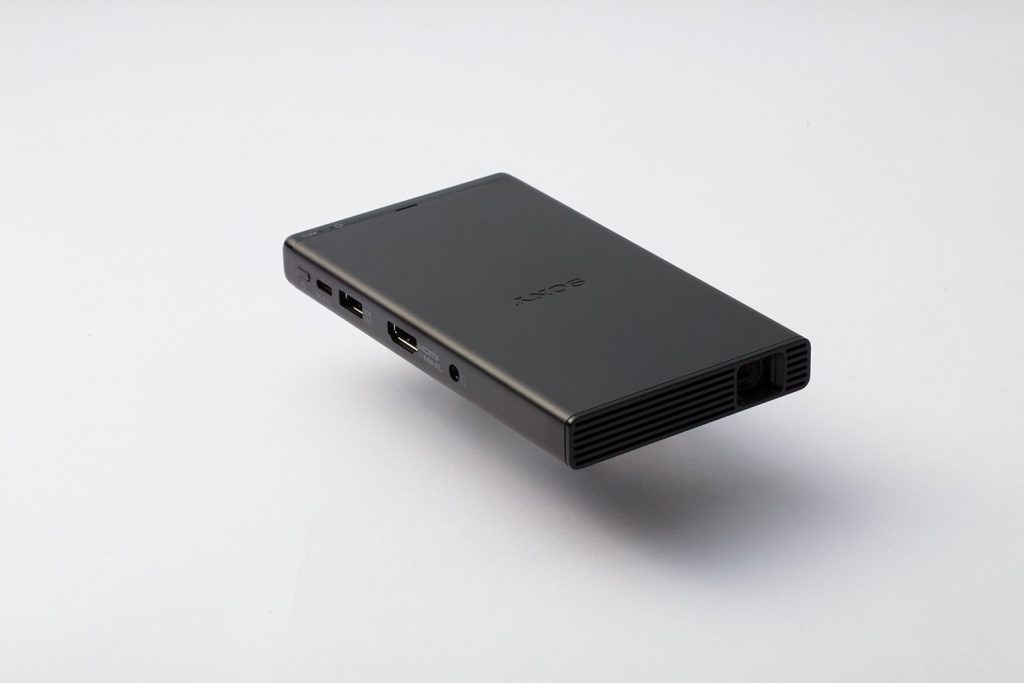 This pocket projector has some fantastic features that separate it from all the other ones currently on the market. It can be used not only as a projector but as a power bank as well. It comes with 6000mAh of power. It also features a built-in rechargeable battery that you can use for up to three hours.
Its dimensions are 4.3 x 4 x 1.2 inches, and it is very lightweight, with only 0.75 lb.
This projector has a unique design, and it comes in an icicle gold shade.
This mini short throw projector has a ratio of 1:1, as well as a DLP screen. It comes with 30 000 hours of lamp life.
6. LG PH300 – Price $439.00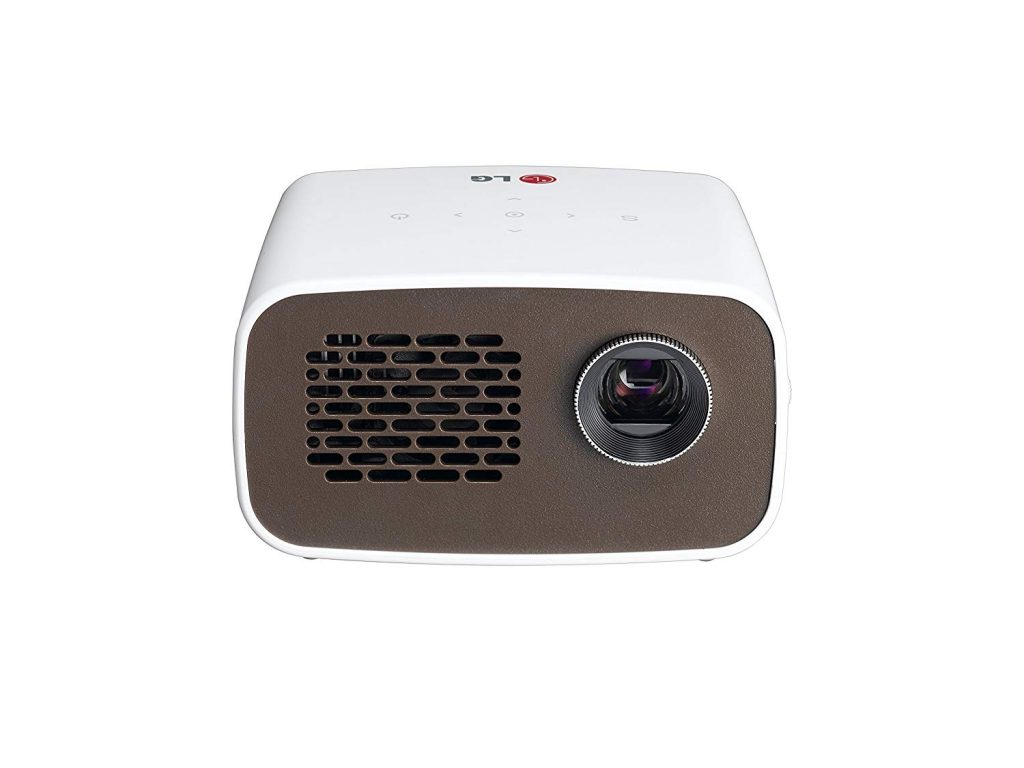 LG PH300 is a high-performance pocket projector that is compact and easily portable. It comes with a DLP projection technology and a 1280 x 720 native resolution. With this model of projector, you will get a vibrant and sharp image. It also allows you to play 1080p videos with no degradation in the picture.
LG PH300 projector has a brightness of 300 ANSI lumens and a Triple XD engine. It also comes with a 100000:1 contrast ratio, which makes this one of the projectors with best black depth quality.
This pico projector provides you with a wide range screen size, which can be between 20 and 100 inches. It has an RGB LED lamp which can last up to 30 000 hours.
7. Magnasonic LED – Price $149.99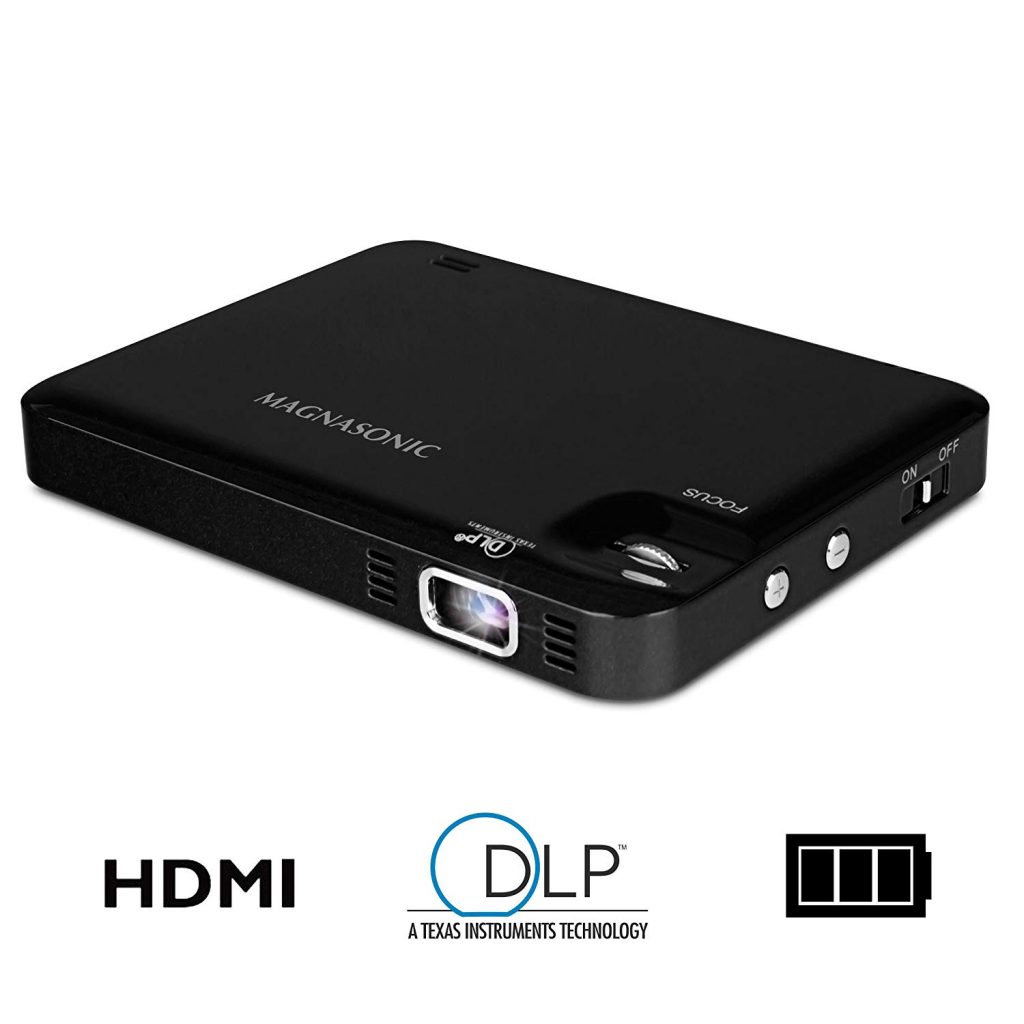 Magnasonic LED pocket projector is one of the best projectors within its price range. Despite the fact that this model is very inexpensive, it does not lack in quality. It has DLP projection technology. It also comes with 640 x 360 WVGA native resolution, and you can use it to play 1080p videos. However, it can lag while playing some Full HD videos. Since this pico projector has only 25 lumens, you will have to play it in darkness if you want a clear image.
Magnasonic PP60 features 1100:1 contrast ratio which balances out dark and bright areas. It comes with a 2.2:1 throw ratio, and that means that you will need to have the right distance from the screen in order to get a sharp image.
This pico projector has a lamp that has 20 000 hours of lamp life.
8. Miroir M45 Micro Projector – Price $67.89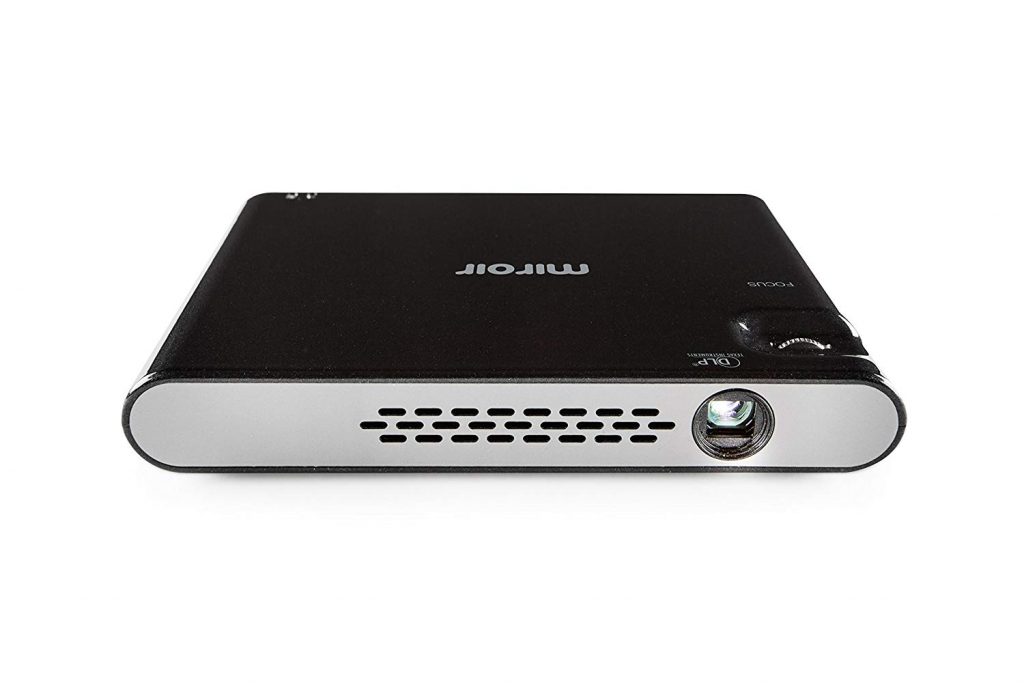 This is one of the smallest projector model currently sold on the market. It provides you with very detailed quality and excellent visual performance. This Miroir projector comes with 640 x 360 native resolution, but it still allows you to play Full HD videos because it features a maximum 1080p input support. You will, however, need a very dark environment in order to play content on this projector, since it has only 15 ANSI lumens of brightness.
Its 1100:1 contrast ratio provides you with a vibrant image. This projector has a 2.0:1 throw ratio, and it features a 0.8-watt speaker that is built-in.
9. Philips PPX4010 Portable LED Projector – Price $299.00
(Best option)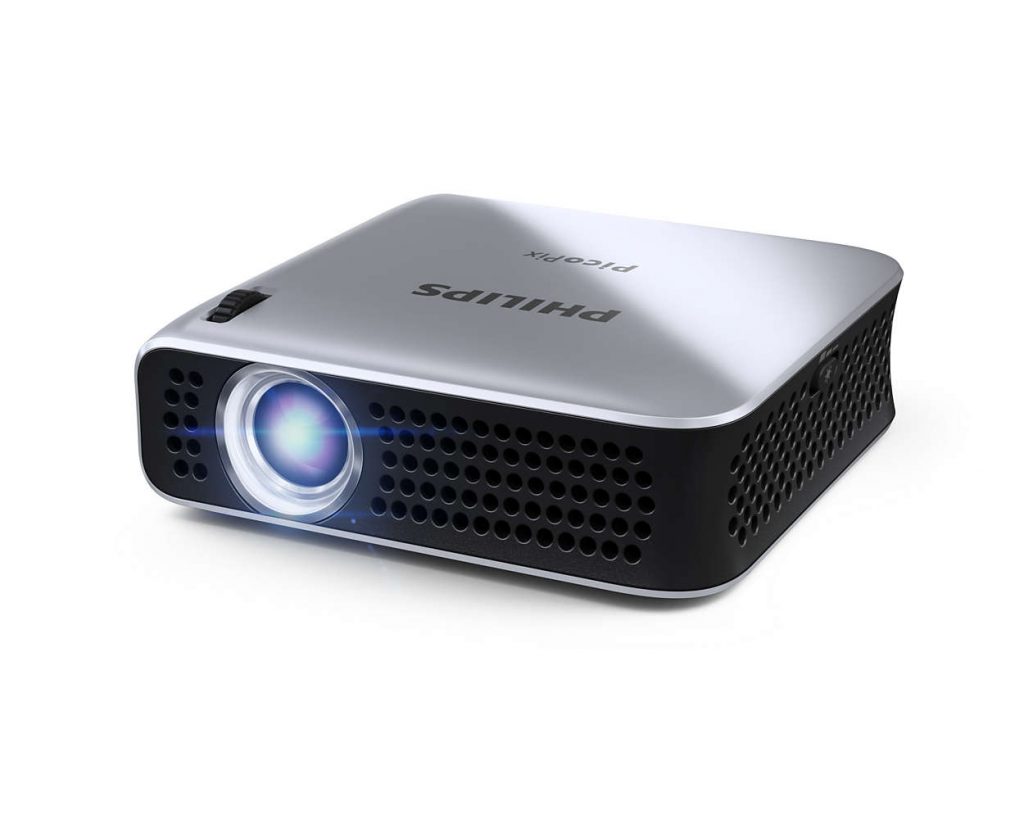 This Philips portable projector has DLP SmartEngine as well as 854 X 480 native resolution, which provides you with fantastic image quality.
Even though Philips PPX4010 Portable LED Projector has excellent visual intensity, there is little ambient light that comes with it.
The good thing is that you will not need to arrange a very broad area for your projector because it has a 1.4:1 throw ratio. The noise level is less than 28dBa. This pocket projector has a great LED lamp life of up to 30 000 hours.