When we consider making home improvements, many of us think of the traditional ones, such as replacing the kitchen cabinets or installing an outdoor fireplace such as this one from eFireplaceStore.com. But more and more homeowners are looking at installing smart-home technology.
Smart-home tech carries many benefits for you. It will really pay off if you should put your house on the market.
Here's the evidence: A T3 Sixty survey revealed that 40% of real estate agents think smart homes sell faster, whatever their price. Not only can smart-home technology make a property sell more quickly: It can raise its value, too!
Below are five of the best smart-home improvements to boost your bottom line when you decide to sell your home.
1. Smart Thermostat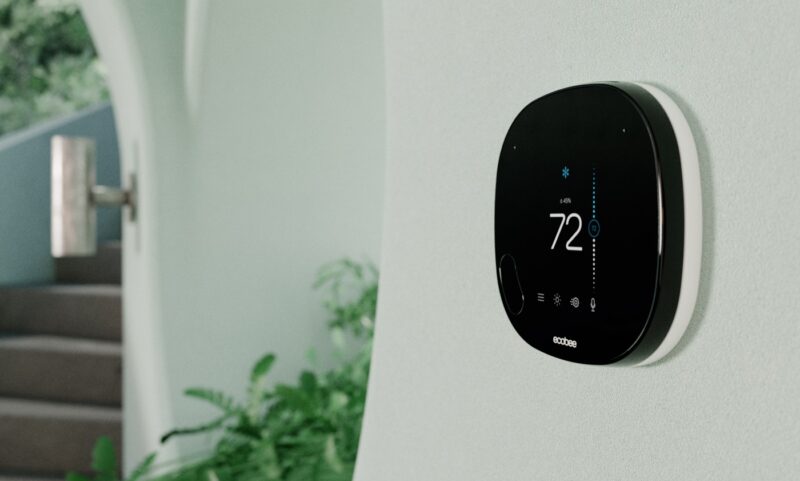 Homebuyers are more aware of energy efficiency than they've ever been. It should not be a surprise that a smart thermostat will typically score a hit with potential buyers.
The T3 Sixty survey cited above found that 25% of home buyers have a significant interest in the intelligent management of their home energy use. With automatic climate control, you can save energy costs and increase convenience.
Nest Learning is one of the most popular smart thermostats. But you also might consider the ecobee WiFi Smart Thermostat. This model features special energy monitoring and options to cut monthly power bills. This is a small, smart investment for your home that is a no-brainer.
In addition to lowering your energy bills, here are some other pluses of smart thermostats:
Track energy usage: Most of these products let you track how you use energy. You can construct a home energy profile that informs you about your use of energy over the months and years. It also can tell you how the changes could affect energy bills down the road.
Control temperature remotely: If you are at work and you forgot to turn down the thermostat to save money, you can do it remotely with your cell phone. Just log into the app for the thermostat and adjust the temperature. Also, if you leave on vacation, you can adjust the temperature on the road if there is a change in the weather at home.
Reduce hassle: Scheduling cooling and heating usage is a breeze with a smart thermostat. Many of these products feature a movement detector, which means they know when people are in the house and moving around. The device can learn the movement patterns of your family, so it knows when the home needs cooling or heating. They also can use this information to change the cooling and heating schedule to adjust for changes in the seasons.
Simple to install: Putting in a smart thermostat is usually simple if your home has the necessary thermostat wiring. When you remove your regular thermostat, note if you see a small wire with a C on it or if 'common' is inscribed there. If so, installing the new thermostat should be easy and most homeowners can do it themselves.
2. Smart Doorbell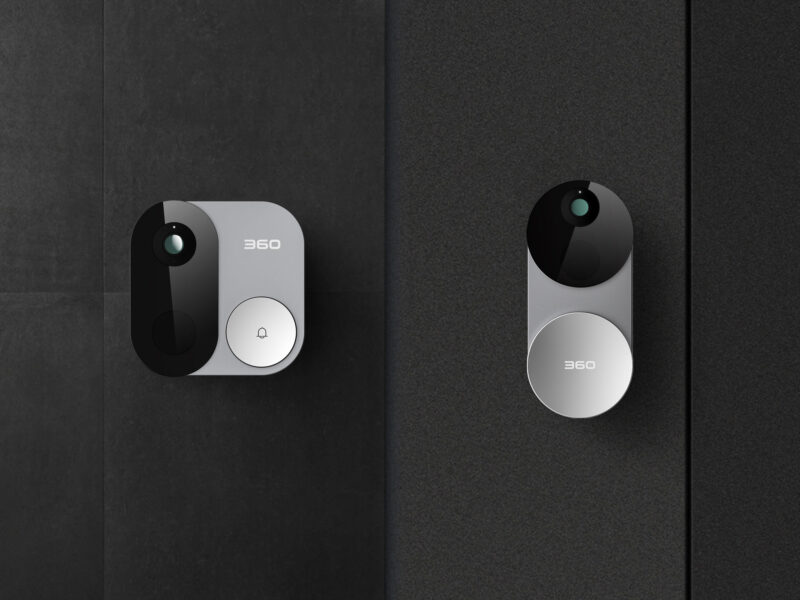 Buying a home security system for yourself is always a sharp idea, but potential homebuyers might have other ideas. Many people have specific things in mind with regard to home security that might not jibe with yours.
However, a video doorbell is a small cost that most people will appreciate. This adds a measure of security and makes an excellent initial impression when a prospective buyer views your property.
Video doorbells are a wise home improvement because they're a breeze to install and operate. Show potential buyers how they can stay connected to home without spending much.
Ring makes the Video Doorbell 2 that many consider an excellent, affordable option. Not convinced? Consider these benefits:
See who is there: It's always better to know who is at the door for the safety of you and your family.
Talk to visitors with the door closed: Talking to visitors without opening the door is a big safety advantage.
Note visitors who came when you were out: You always can view the recorded video to see who came to your door when you were away.
Offers a clear view: Modern video doorbells have excellent night vision, so you can always see who is approaching.
3. Smart Lock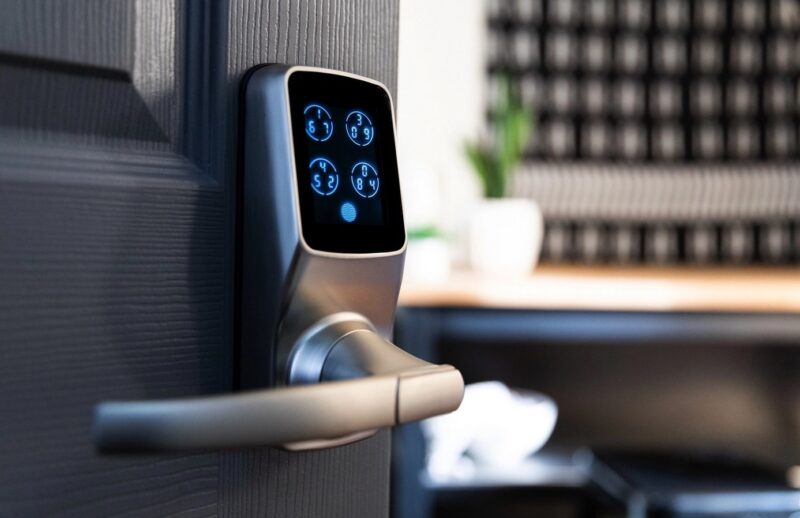 A smart lock is another intelligent home upgrade that can impress buyers as they walk in the door. You can make a powerful impression with the Ultraloq.
It features a zinc alloy body that is waterproof and offers homeowners plenty of choices. It even has fingerprint recognition for 95 users.
If the buyer has children, he or she will like the ability to open their Ultraloq with a key code and touchscreen.
4. Smart Toilet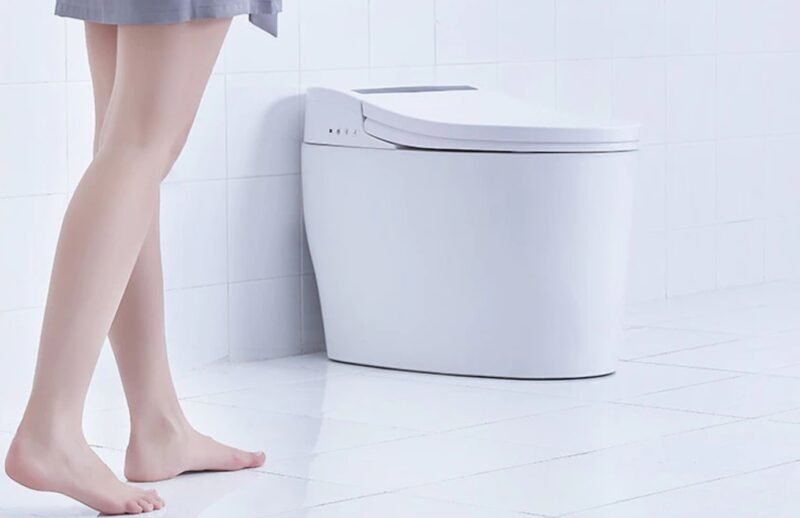 Everyone uses a toilet every day, so a smart-home improvement in the bathroom is sure to make an impression!
A great option is the Toto Washlet. Admittedly, it's not cheap, but it can boost your sales price, which makes it a worthwhile investment. The flush on this advanced toilet has 3D Tornado Technology: prospects will love the flushing power that still uses only 1.30 gallons per flush.
This means the homeowner can save an impressive 16,000 gallons of water per year. Your buyers will save on their water bills and downsize their environmental footprint.
Another great feature is the pre-misting and glazing that keeps everything clean with little fuss on your part. The lid has automatic opening and closing, the way every smart toilet should!
5. Smart Shades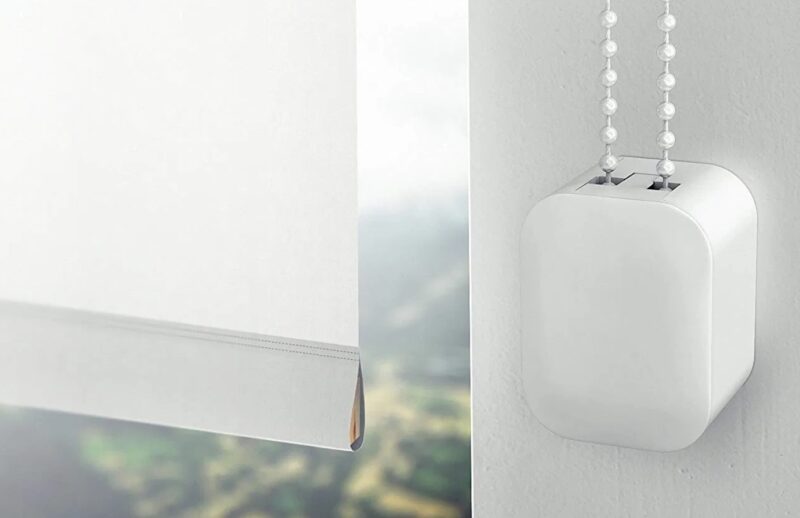 Installing smart shades means you'll save on cooling and heating costs. Auto shades also let you raise and lower them from your smartphone, to give the appearance that you're home when you're actually far away.
Realtors regard smart shades as a practical improvement that doesn't break the bank but will make your home listing stand out from the crowd.
Many homeowners recommend that MySmartBlinds Automation Kit with a built-in solar panel — a great green touch. This kit lets you automate your current blinds with Google Assistant or Alexa.
Think about all five of the smart-home improvements above to increase your enjoyment of your home, with the added benefit of boosting your bottom line down the road when you sell.