As a business owner, you probably work with different vendors (aka suppliers, contractors, or contingent and temporary workers). They help keep your business running.
But in order to maintain stable and productive relationships with your vendors, it's not enough to have them sign a contract. You also need to facilitate smooth collaboration and communication with them.
So how do you do this without letting it turn into a nightmare of dozens of different email chains with different vendors?
Enter vendor management software.
What Is Vendor Management Software?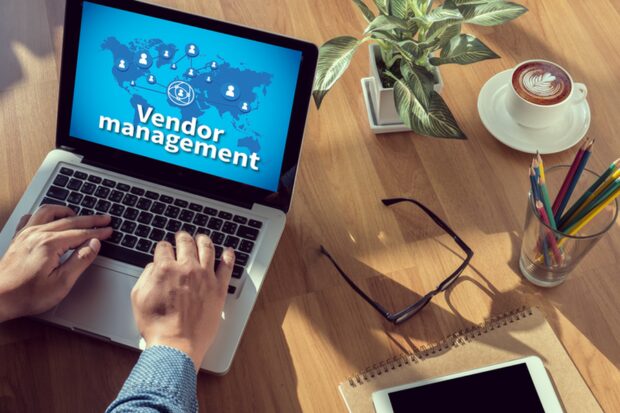 Vendor management software is a tool that smart businesses use to manage all their vendor relationships. It's a central platform to keep all your vendor communications in one place. You can use it to efficiently find, manage, and collaborate with vendors, no matter how large or small your business is.
Here are all of the benefits of using vendor management software:
Standardize and automate processes
The right vendor management software can help you standardize common vendor processes like onboarding and performance reviews. Such standard processes keep things consistent and predictable for all.
A vendor portal also helps you automate processes. For example, it can streamline vendor sourcing, vetting, project management, on-boarding, off-boarding, invoicing, and more.
Having reliable and automated standard procedures like these helps make your contractors and your entire business more productive.
Offer self-service options
Sometimes, managing vendors can be a pain when you have work with many vendors or you feel you must micromanage every detail of a project to ensure it gets done correctly.
But with vendor management software, you can give suppliers login access to view their orders, see status updates, submit invoices, and more. By letting them do it all on their own, you can step aside, knowing that the software will force vendors to get their assignments up to standard.
In terms of vendor management and customer service, using vendor management software requires much less work. It reduces emails, phone calls, and meetings so you can focus on higher priority tasks.
Set up automatic notifications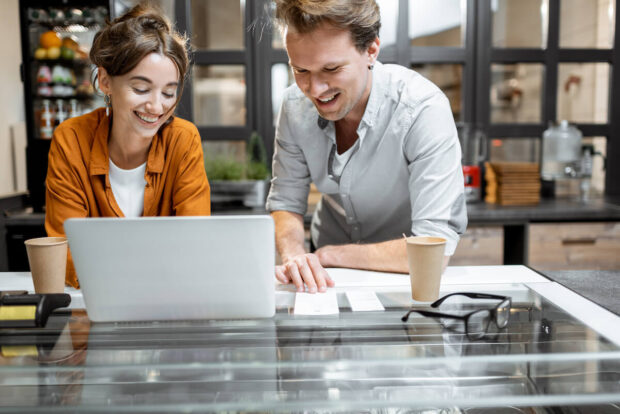 Another benefit of vendor management software is that it allows you to set up automatic notifications.
For example, you can set up automatic reminders for certificate expirations or other key dates. That way, you and your vendors are less likely to miss deadlines and work will stay on schedule.
Automatic notifications are also an easy way to communicate with vendors and broadcast messages. Instead of typing out routine emails, you can just automate them. The more friction you can eliminate from vendor communications, the better.
Increase access to information
A vendor portal serves as a central repository that gives you and vendors immediate access to information. And the more data transparency you have, the better business decisions you can make.
For example, vendor management software can give you better insight into how much value a vendor brings into your business. It also gives you (and vendors) complete visibility on when invoices are submitted, received, approved, and paid. With all this information in store, confusion and disputes are much less likely.
A vendor portal also makes it easy to share documents so that you can better collaborate with vendors. Overall, it increases visibility throughout all levels of an organization.
Ensure compliance
These days, there's a lot of red tape around what businesses can and cannot do. Government regulators and other stakeholders and investors may have requirements around how you operate your business.
For example, some may want you to comply with strict Environmental, Social, and Governance (ESG) standards, which require you to maintain low carbon emissions, maintain good working conditions, and actively fight for more social justice.
Vendor management software can help ensure you and your vendors stay compliant with such standards. How? By keeping vendor information in one system. That way, you have more oversight to detect and avoid internal and external compliance issues.
So if you want to stay on good terms with regulators, a vendor management solution is a good idea.
Lower operational costs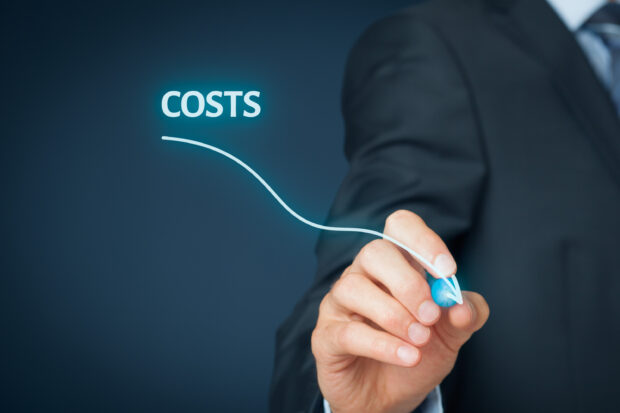 Running a business is all about raising revenue and cutting costs. A vendor portal can help you lower your operational costs.
For example, it can help you cut how much time you spend on managing vendors, streamline vendor payment processing, give you deep data insights into which vendors provide you with the best return on investment (ROI), and more.
The more time, energy, and funds you can save from using vendor management software, the more you can invest back into your business.
Issue faster payments
You need an efficient way to pay vendors. Sure, you could pay by check, but this gets slow and tedious, especially when you work with many vendors. If you're slow to make payments, vendors may not be very happy and your operations may experience delays.
A vendor management software can help you make vendor payments quickly via bank deposits. On top of that, it can help with time tracking, expensure reimbursement, and other payment functions. Most of the time, you can process payments from any type of desktop or mobile device, too.
This helps lead to better turnaround times and happier vendor relationships.
Leverage data with advanced reporting and analytics
Lastly, vendor management software can generate a wealth of data that you can leverage with advanced reporting and analytics.
For example, set benchmarks for vendor talent and prices so that you can keep only the best vendors and cut ties with mediocre ones. Or forecast future vendor costs to ensure you keep within your business budget.
In the new digital economy, data is everything. The more you know, the better business decisions you can make. So use vendor management software to ensure you have the best data.
The bottom line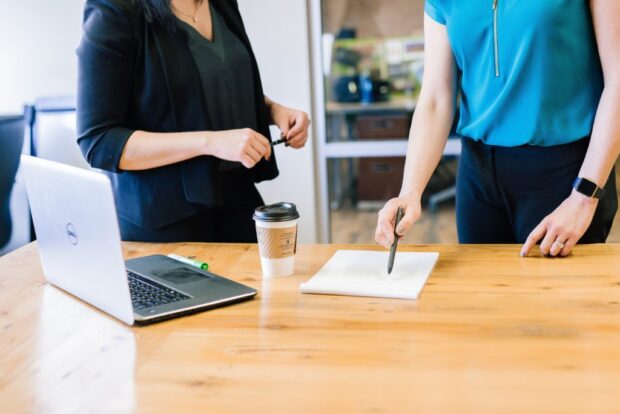 At the end of the day, managing multiple vendors is a business expense. You can do it manually through unstructured channels like email, or you can leverage a custom vendor management solution to streamline the process. The choice is up to you.
By switching to a vendor management portal, your job will be much easier and the investment will pay for itself in the long run.