Running a small business can be tough. You have to work with a small budget, you don't have a lot of staff, and you need to compete with large corporations. All of these things result in time constraints. We understand how difficult it can be to juggle so many tasks. And we wanted to make your life a bit easier. So, we prepared a list of automation tools every business should have.
Now, think about how many times you were stuck with those time-consuming tasks that no one likes. For sure, you thought that there has to be an easier way to do them. And indeed, there is. It's called automation.
It's a process of using AI and machine learning to replace manual labor. And best of all is that these tools are incredibly diverse. They can help you with pretty much any company task there is. And we're not talking about tools that can help you create your own logo here. We're more about data entry and analysis. Integrating automation tools into your business can significantly boost your day-to-day productivity.
Intrigued? If you're considering investing in it, click here for more information. And without further ado, let's dive into some of the best automation techniques you can use to improve the efficiency of your business. This way, you can better understand how you can reap benefits from these tools and what they can do for you.
1. Accounting software
Ok, accounting might not be the first thing that springs to your mind when you're thinking about improving efficiency. But hear us out. In our experience, accounting processes are often much more time-consuming and complex than they need to be. Here are just a few simple tasks that you probably spend a lot of time on.
Inputting and verifying receipts
Creating invoices
Generating reports
Managing employee payroll
What if we tell you that you can bring those multiple hours a week to just a couple of minutes? Tools like FreshBooks and QuickBooks can do wonders for your business. They'll create invoices automatically, remind you of late payments, and sync all your client data. You can even use them to manage employee wages.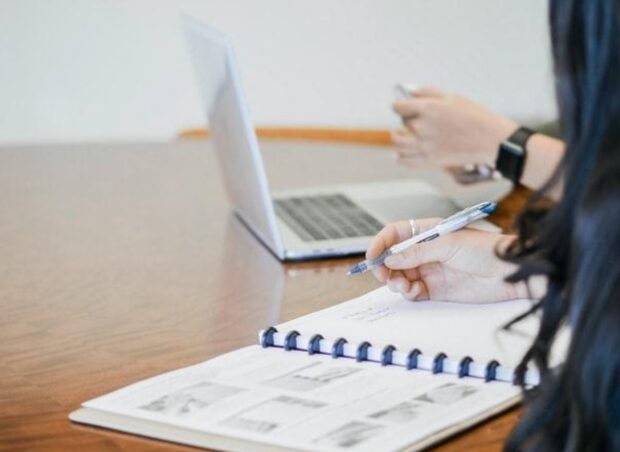 2. Customer Relationship Management
Businesses use CRM tools to analyze large amounts of information. They started as simple tools for storing client data. But now, they can do much more. This is why small business owners often feel daunted when they see how these apps can look like. However, B2B companies largely depend on this software. And don't let anyone convince you that you don't.
Of course, you don't need all those enterprise-level features. Those really are for the big leagues. But, there are plenty of CRM solutions that work great for small companies. Get one, and you'll enjoy all the benefits of lead scoring, high-level analytics, customer support, and much more. In essence, it's a central control panel for your business.
And on top of that, they are designed so they can integrate with many other third-party apps. So, your client information will remain consistent across all platforms.
3. Email marketing
Did you know that email marketing is a tactic that has one of the highest ROIs of all strategies out there? It's true. And the best part is that you don't need to be a tech expert to use it. If you're not taking advantage of it, you're probably losing out on customers and sales. And that's something you don't want to do.
With email marketing software, you can organize contacts, send broadcasts, and track the effectiveness of your campaigns. Because of that, these are automation tools every business should have. We already talked about the best cold email tools, so be sure to check those out.
Use features like auto-responder and contact syncing, and you'll save both time and money. You can even go a step further and create reusable templates. Test them out on different segments of your subscriber base and see what works the best for you.
Having a well-oiled email marketing technology is a must to stay ahead of the competition. And one way to do that is to automate as much of the process as you can.
4. Document management
If your company spends a nice chunk of the working week on creating documents for clients, know that you're not alone. Lots of people spend their days writing contracts, proposals, receipts, and legal paperwork. On top of that, these often need multiple signatures from upper management before they can be sent. And that extends the approval process even more.
However, with a document management solution, you can easily streamline this process. These have features that will help you in-house, but also some that your clients will love.
For you, reusable templates, reminders, and approval notifications will speed up the process quite a bit. And when it comes to customers, they'll be glad to see those embedded payment options and electronic signature fields.
To sum it up, these tools make it easy for you to create, edit, and sign documents. So, if you're spending more time than you should on these particular tasks, a document automation tool can be a life-saver.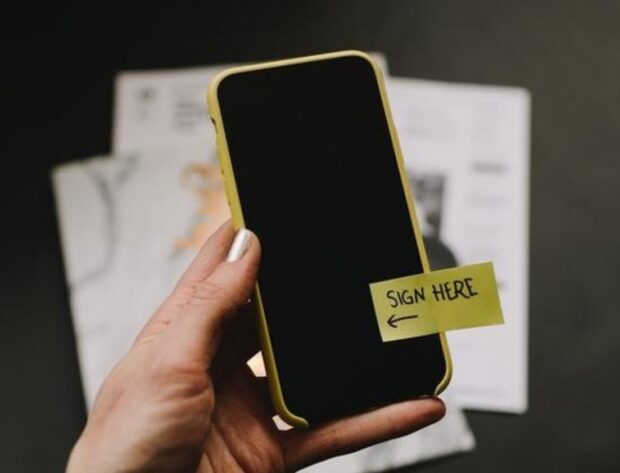 5. App integration
Lots of software solutions integrate with third-party apps. For instance, MoversTech CRM will let you see all your calls, emails, and texts in one place. And that's a great thing. However, all the chances are that you won't be able to sync your whole software infrastructure with only native features. But, that's what dedicated integration tools are for.
These act as mediators between different apps. So, even if the software you're using doesn't have the native integration you need, you can make it work.
With tools like Zapier and IFTTT, you can save hours of manual data entry. Here's just one example. If one of your clients changes an email address, you'll have to update numerous databases. But if everything is fully synced, change it in one "location", and the same thing will happen everywhere else.
6. Social media
Social media is important for the big names as much as for the small businesses. It's a source of free marketing and a great way to stay in touch with your customers. However, being active and publishing every day does take a lot of your time. Not only that, but it can also get overwhelming if you do it for a longer period.
If you can't afford to hire a person that will do just that, the best thing you can do is resort to social media automation tools. Such innovative solutions, which are popular in the market today, include Hootsuite, Buffer, and CoSchedule. These allow you to create your posts in bulk and set times when you want them published.
Of course, you shouldn't do it once a week and forget about it for the rest of the days. Be sure to keep track of performance and customer engagement. This will allow you to optimize your posts for the future, and more importantly, make any necessary changes or adjustments to your social media strategy.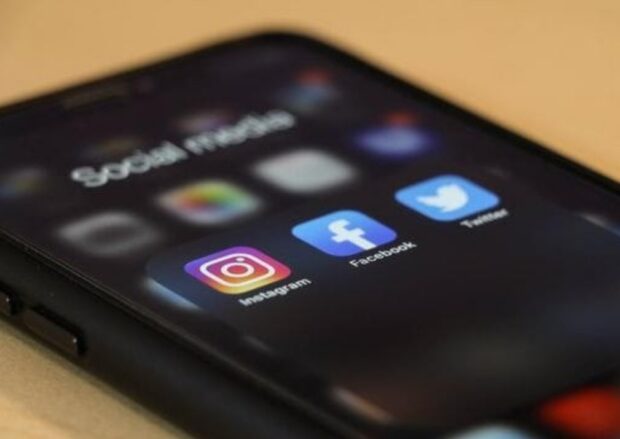 7. Feedback
The only way a business can improve is by listening to feedback. Your customers know what they want to get from you. So, what they have to say is invaluable. To keep track of that, you need a straightforward collection method. There are some great examples of these in our article about WooCommerce review plugins.
But if you're looking for a solution that gives the best results, consider tools like post-transaction surveys or smartphone questionnaires. These certainly are one of the automation tools every business should have. And if you use them, you'll see that your company will benefit in the long run.
The Bottom Line
A successful business is a product of hard work, knowledge, and experience. However, certain things can help you be more productive, efficient, and organized. And that's where automation tools come in handy.
The tools we mentioned here can be your companion in administrative tasks, marketing, and customer service. By embracing this innovative technology, you can focus on the bigger picture and continue working on your business vision.