Ultimate Fighting Championship, better known as UFC, is the brand leader in the field of mixed martial arts. It has only been around since 1993 but, in that time, it has grown into a multi-billion dollar business and spawned a huge number of spin-offs such as video games and official partnerships. But where did it come from, how have the video games evolved and what other tie-ins does UFC have?
The origins of UFC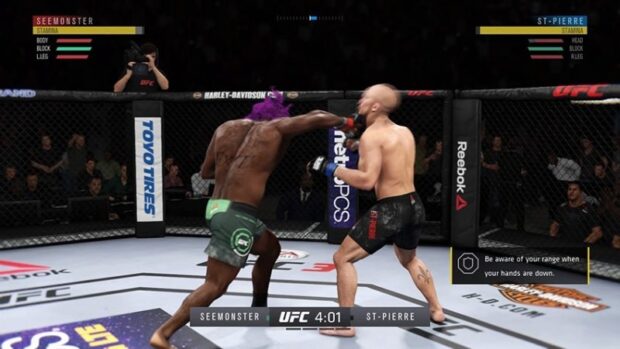 UFC started as a way of comparing different martial arts to see which was the most effective. Initially, there were few rules and no weight categories, with fighters pitching different skills against each other. The first event took place in Denver, Colorado in 1993 and included fighting disciplines such as kickboxing, karate, wrestling, boxing and Muay Thai. As the sport evolved, contestants began to incorporate many different fighting styles into their technique, and the concept of mixed martial arts was born.
From humble beginnings, UFC grew rapidly, with the company sold for over $4bn in 2016 and the TV rights acquired by ESPN for a cool $1.5bn for 5 years. Even the BBC, usually associated with more sedate sports coverage such as cricket's Test Match Special, has started to cover UFC fights. The recent short-lived contest between Connor McGregor and Donald Cerrone even had live BBC radio commentary, for all of the forty seconds that it lasted!
UFC Video Games
The idea of sharing the excitement of the Ultimate Fighting Championship, without having to climb into the octagon and get beaten to a pulp, made the idea of UFC video games highly desirable. The first game to officially feature the UFC was the self-titled Ultimate Fighting Championship, which first appeared on the Sega Dreamcast in August 2000. Sony PlayStation and GameBoy Colour versions soon followed that November, with Crave Entertainment / Ubi Soft publishing all three versions in the United States and Europe.
A whole host of UFC games quickly followed, receiving mixed reviews as fans compared them both to previous games and to the real fights of UFC. These included sub-brands, such as UFC Tapout, UFC Sudden Impact and the highly successful UFC Undisputed series. UFC Undisputed 3, released in 2012, is still seen by many players as a high point in the franchise.
EA Sports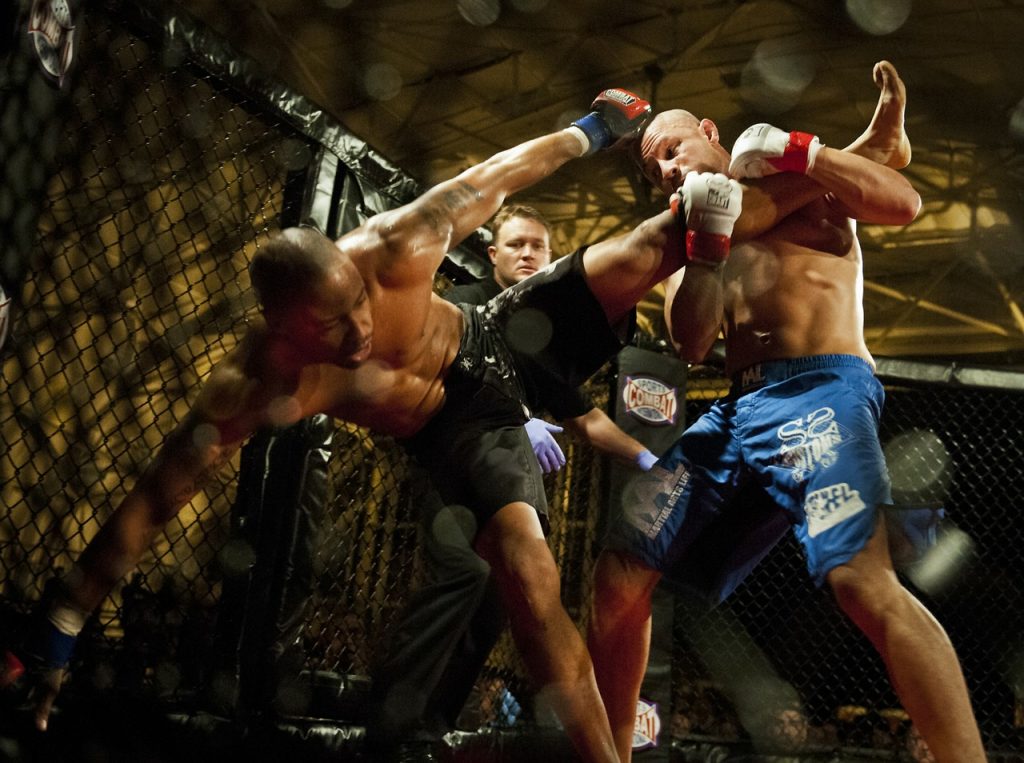 Game developer THQ gained worldwide rights to create UFC games in 2007 and agreed to pass on some of those rights to leading sports game company EA Games in 2012. This led to the most successful versions of the UFC video game, with EA Sports UFC launching on Play Station 4 and Xbox One in 2014 and as a free to play smartphone game the following year. EA Sports UFC 2 followed in 2016, with EA Sports UFC 3 released in 2018.
Many gamers are confident of a new release for the series later this year with EA Sports UFC 4. This would coincide with the forthcoming releases of the Xbox Series X and the much-anticipated PlayStation 5. The year-round nature of UFC gives it the advantage over other sports-based video games, as releases can be timed to match console launches, rather than being tied to specific seasons or competitions.
Other UFC tie-ins
Over the years, UFC has also made deals with a number of companies to become their official partners. Sina Weibo, the famous Chinese social media site, became the official UFC social media platform in China, and Thorne Research are now the UFC's Official Sports Performance Nutrition Partner. More interestingly for computer gamers, the world's leading poker brand, PokerStars, became the official and exclusive poker partner to the UFC in 2018. This has led to the creation of a number of new UFC-themed games including UFC Spin and Go, and UFC KO Poker. Players will be able to win a range of UFC-themed prizes, including TV passes and fight tickets.
The future of UFC games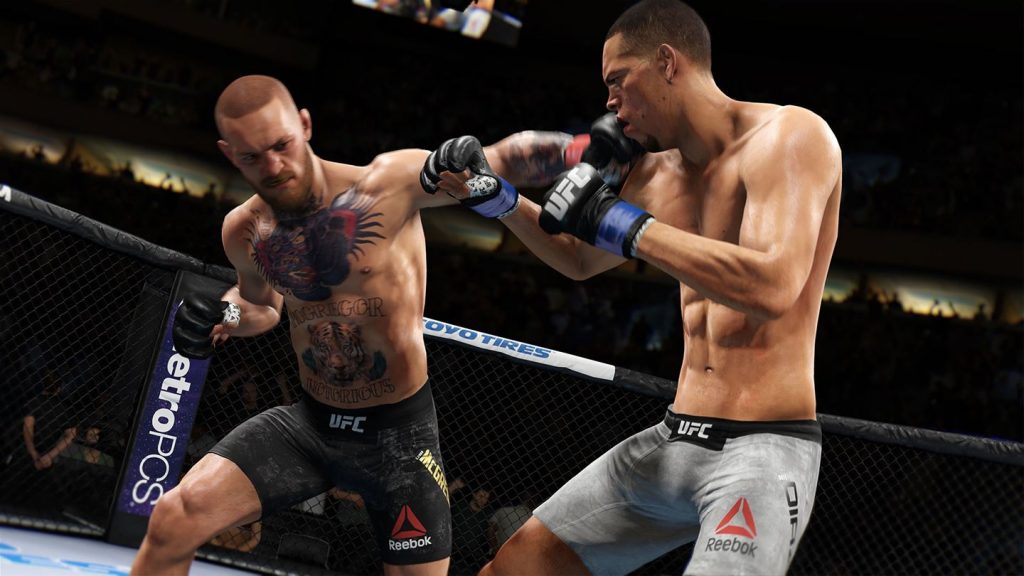 As UFC becomes more widely accepted as a sport, and its global reach grows, we are sure to see even more exciting developments in UFC video games, as well as additional tie-ins with leading global companies. Developers are constantly working to make their players' experience as close as possible to a real fight, and with virtual reality headsets becoming cheaper all the time, you'll soon be able to climb into the UFC ring as if you were there in person. Let's just hope that realism doesn't extend to the real pain of a UFC defeat.