Business organizations and entrepreneurs nowadays are trying to invest more resources in the latest innovative technology and languages. They do so to improve their business operations to reach more consumers with their products and services. These vital tools assist modern industrial organizations in gathering all their corporate information. It also keeps the collected info on a safe and secure platform.
Several data analytic tools can assist businesses in gaining more insights into operations.
But among these, the capabilities of SAP Analytics Cloud might be the best go-to tool for any industrial Enterprise. SAC provides business insight along with helping you to reduce your R&D resources, increase sales by forecasting predictive data, strategize to relocate your resources in the market spend, and much more.
SAP Analytics cloud can help a business grow and improve its operational functions with its innovative features and associated benefits.
Benefits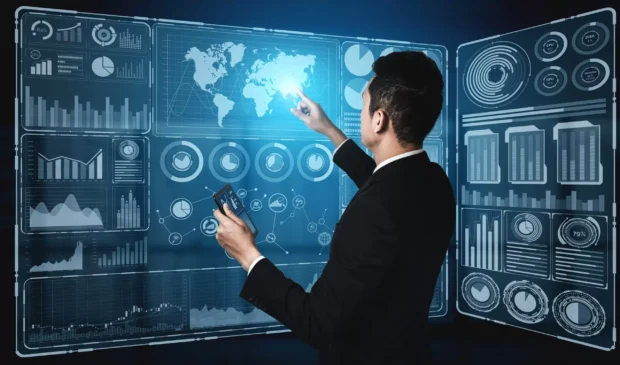 The cloud offers several features and tools that can help a business improve its operations. We will have a look at the key benefits that any company would gain from integrating the SAC tool into its processes.
Take your data anywhere with you
Integrating the functionalities of SAC with an ERP tool like SAP S/4HANA enables your organization with the power to administer the SAC platform from any Android or iOS device. It assists you in transferring your company activities to a tiny monitor. Further, it allows you to operate the protected cloud platform remotely from anywhere.
Real-time data insights for everyone
SAP Analytics Cloud facilitates the usage of its analytical capabilities for employees throughout an organization. The native language feature of the program promotes instant understanding and enhances strategic decisions and planning for users of all levels.
SAC services enable users to adjust their dashboard display in any way they find appropriate. Businesses may acquire all essential data via an appealing and easy launch platform utilizing the SAP Analytics Cloud.
SAP Analytics Cloud connects several parts of the company to a single platform and enables firms to think accordingly. The platform integrates all the potential business components (financial, HR, marketing, and distribution network). It allows businesses to connect their budgets, projections, plans, and updates effortlessly. SAP SAC platform executes several elements of a company, so managers get more time and resources to focus on operations and planning.
When connected with SAP S/4HANA, prevents companies from making any identical modifications over different cloud assets. It makes it possible for companies, without any human operation, to perform all essential adjustments through one site in the cloud.
Seven significant ways to gain more relevant Business Insights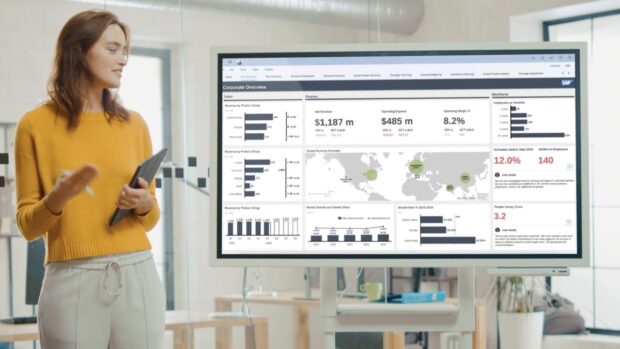 The SAP Analytics Cloud tools and solutions can offer many benefits for businesses to reap. But the prime reason that makes companies invest in SAC is to gain valid, real-time business insights. So, here are seven methods that companies can utilize to improve their business insights and enhance the utilization of significant data to improve overall operations.
Align the SAP Analytics Cloud Planning in the right way
A company has numerous aspects and departments, including HR, Sales, Accounting, Promotion, etc. The company is responsible for the development of its services. Large amounts of data are generated from each department and section.
SAP Analytics Cloud enables businesses to store all the collected data together to ensure that it is safely aligned and linked.
The conversation platform of SAC may also arrange and schedule appointments for your company based on the collected data.
Scheduling the business activities
SAP Analytics Cloud provides numerous practical functions in a unified platform, including economic insight, scheduling, and analytical thinking. This feature of the program may be used to handle all your business activities simultaneously.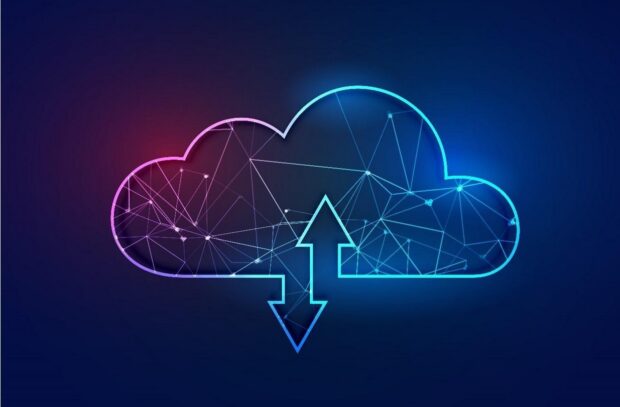 Recognizing your insights
SAP Analytics Cloud analyses and provides helpful insights into the current company data. Using SAC's Augmented Analytics, you may examine business data using various patterns and phases. It also allows you to study your costs and costs.
SAP Analytics Cloud enables students to create both customized and attractive custom stories, data models, and dashboards. The SAC platform is designed best to suit your requirements and objectives. The business content library provides best practices for the use of your collected and analyzed data.
SAP Analytics Cloud enables a proper framework to be built and designed for the safe storage of business data. You may begin arranging the finest choices for the company straight away. Clean models, change formats, create structures, set criteria and requirements, and enrich existing data to interpret and analyze them. 'Stories' allow users to access the data using charts and graphs.
Predictive modeling helps to improve phases of strategizing
SAP Analytics Cloud provides predictive testing technologies that produce precise spending diagrams to assist in making cautious monetary investments.
Improve overall organization strategic choices
SAP Analytics Cloud provides several useful capabilities, such as seeking insights to provide quick solutions, intelligent insights which assist in recognizing your valued workers, and intelligent discoveries which highlight the profound impacts and linkages that substantially affect your organization.
How does your company benefit from the SAP Analytics Cloud?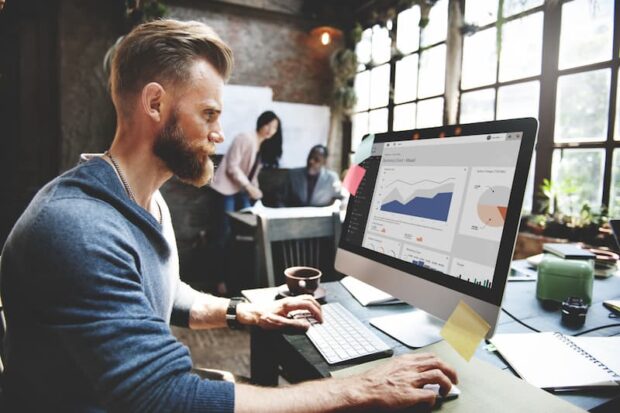 Fast growth: SAP Analytics Cloud provides organizations with good prospects, enabling them to easily and quickly organize and analyze data in a systematic way. This, in turn, enables faster strategizing and planning abilities.
Smaller data: the method to effective analytics has been streamlined by SAP Analytics Cloud. It allows users to communicate and execute the right judgments with all the data collected from multiple departments.
Improved advancements: the data shown to customers by Sap Analytics Cloud provides amazing visual insights which enable their users to correctly grasp their company patterns. It enables them to plan accordingly for future advancements.
Conclusion
SAP can help to make any company work smoothly. The more reliable you are on SAP, the greater the rewards. SAP SAC offers operations flexibility to companies and enables fast gains, provides real-time data access, and smooth administration of resources. Given the features that SAP Analytics Cloud offers, it is ready to drive the industry in the future of intelligent business administration. The SAP Analytics Cloud is the best choice for any developing company. All these practical qualities and solutions ensure the success of your business.