Managed IT services are types of services that are employed by businesses to outsource their IT operations. These services are professionals in all fields of IT.
Managed IT Services are formally known as MSPs (Managed Service Providers), but they are found under both names. They are responsible for the entirety or portions of a businesses' IT operations, and the terms are usually discussed between them and the business.
All the IT equipment is usually provided by the MSP, and it is their job to provide round-the-clock monitoring, issue resolving, issue reporting, and more.
The agreements under which both parties (the business and the MSP) agree upon is called a Service Level Agreement (SLA).
Under the terms of the SLA, MSPs charge a flat fee for delivering their services successfully in the agreed set period of time. In the SLA, it is defined exactly what services will the MSP provide, and the metrics that measure their success rate.
IT services have expanded beyond the traditional break/fix IT service through the help of cloud computing. Cloud computing has allowed the integration of new technologies such as Software as a Service (SaaS), Infrastructure as a Service (IaaS) and Platform as a Service (PaaS).
Types of Managed IT Services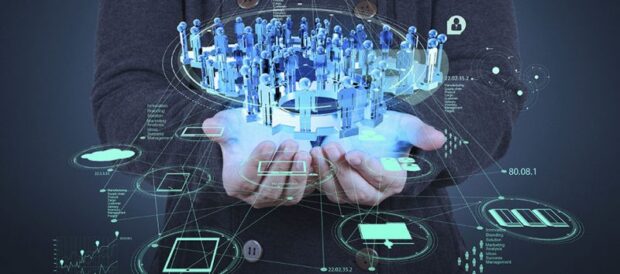 There are a lot of types of managed IT services nowadays, each offering different services to businesses, and we are going to discuss them in this article.
Agent
An agent is a small program used by MSPs to gather information about a specific machine or device. Once an agent has been installed, it allows MSPs to monitor and manage businesses' IT systems, update the system, report issues, and resolve issues.
Backup and Disaster Recovery (BDR)
According to Steadfast Solutions, BRD services are a combination of data backup and disaster recovery solutions that work completely cohesively. These types of services allow businesses to fully operate despite serious incidents or disasters that otherwise would stop them from operating. They also provide system backup in case the service isn't able to fully eradicate the problem.
Break/Fix
Break/fix services are the most traditional type of IT service. They operate in a way that a business would contact an IT service in the case of system upgrades, maintenance, or to resolve issues. Once a service has been provided, the IT service would bill the customer.
Fully Managed IT Services
These IT services are coupled with a Network Operations Center that is used to actively monitor IT systems. Fully Managed IT Services are employed to monitor, report, and resolve issues with speed and efficiency.
Help Desk
A help desk is a type of IT service that provides businesses with information and customer support. Most SMBs offer help desk to all of their clients.
Information Technology (IT)
Information technology is a type of service that is usually offered to big enterprises. Information technology services are a combination of a few services that offer solutions for storing, transmitting, creating, and using data through computing devices, networks, and telecommunications.
Infrastructure as a Service (IaaS)
IaaS' are services offered by MSPs to small to medium-sized businesses (SMBs) that take care of hardware in a cloud computing environment. This includes server space, network connections, IP addresses, load balancers, and other cloud-based computing infrastructure.