You love pairing people with their ideal laptops. With every review, you showcase the new features that can make your readers' lives easier. However, you can only do that if you have readers in the first place!
Did you know there are more than 600 million blogs on the internet? That means if you want to help people find the best tech, you have to make your blog stand out from the masses. Here are seven marketing strategies to help you promote your laptop review blog and gain more readers.
1. Send informative emails
It may sound counterintuitive in the age of social media and websites, but email is still one of the most profitable marketing platforms out there. The average email marketing campaign generates $36 for every $1 spent. That's a 3,600% return on investment! But that's only if you do it right. Luckily, there are plenty of free email templates available on PosterMyWall to help you get started.
Your marketing emails are a reflection of your brand. If you send simple text-only emails, it doesn't instill much confidence in your tech-savviness — and how can you review laptops effectively if you can't even design a great email!?
Since you're busy reviewing laptop features (which are getting quite numerous these days), the easiest way to design a professional-level email quickly is with templates.
Using an email template from a website like PosterMyWall, you can choose the style and layout that best fits your needs, input your information, and you're ready to send. In just a few minutes, you can design an amazing laptop marketing email to showcase upcoming features and highlight top laptop lists.
Sending regular emails to your followers is a great way to keep them up to date with your latest blogs and the newest laptops available on the market.
2. Think about SEO best practices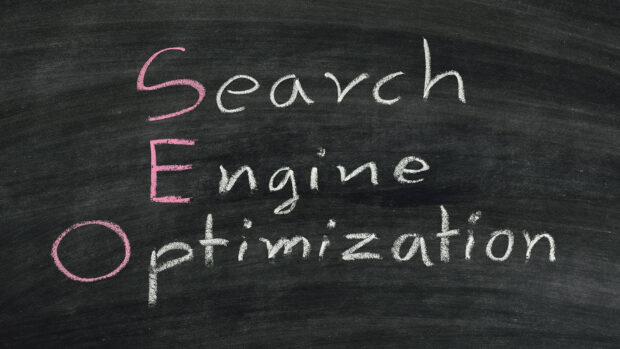 Most readers visit your blog when they're looking to purchase a new laptop. They want to know if the features will work for their needs before they spend that much money. And when people are looking for a specific product, they head to their favorite search engine.
According to online research, almost half of all product searches begin on Google. So when someone goes to Google and types "best laptop for gaming," you want your blog to show up first. The best way to ensure you appear front and center in the search engine results page (SERP) is with SEO.
SEO stands for search engine optimization. It's a list of best practices that makes your blog more visible by search engines — and therefore appear higher in the results.
Luckily, managing a blog is one of the best ways to boost your website's SEO, so you're already ahead of the game! From there, make sure you use the right keywords in your blogs, format your blogs with headings and subheadings, and provide plenty of quality reader-focused information.
Use proper SEO best practices in all your blog posts and the search engines will smile upon you, sending more readers your way.
3. Add images to your blog posts
Giant walls of text scare off readers. You might have tons of great information in your blogs, but if you don't use anything to break up the text, that novel-looking webpage will send readers to the nearest competitor. If you want readers to stick around, add a few images to your posts.
Images are a great way to not only keep readers engaged, but they also help to boost your website's SEO. You can also use them to attract more users through the search engines' image search feature.
Whether you want to use images of the laptops themselves, infographics, or even branded posters, remember to include alt-text and a helpful caption for each image. Since search engines can't "see," your alt-text and captions are the best way to show search engines what your images depict.
Images and infographics are also very sharable, which leads to the next marketing tip.
4. Harness the power of social media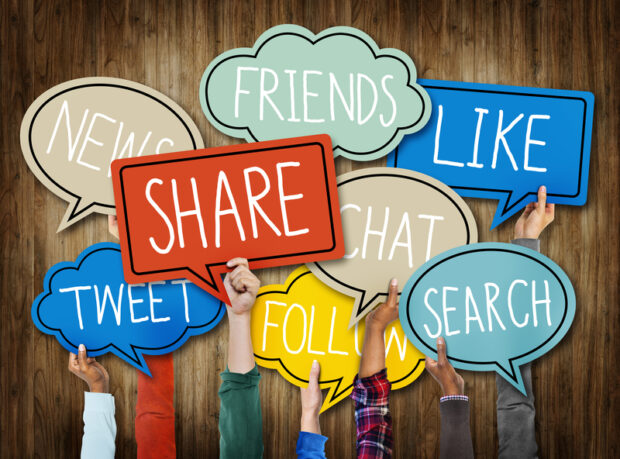 Social media is a powerful way to extend your marketing reach. You can spread your helpful laptop information to a much wider audience. In fact, around 70% of the U.S. population uses some form of social media!
When you post your blog to social media, you not only share your insightful information to your followers, but you also make it easy for them to share with their friends (and so on). It's one of the most effective ways to spread information on the internet.
Once you create your eye-catching posts, don't forget about one of the most important parts of social media: being social! Respond to comments and direct messages to build a relationship with your followers, and interact with other posts to extend your reach even farther. It's always good to be social on social media.
5. Create video content
Video is one of the best compliments to any blog. If you create some video content that goes with your blog, it can boost your online viewership immensely! Not only can you post the video to YouTube and other social platforms to extend your reach, but it also allows your website visitors to view your information in whichever way works best for them.
If you're not entirely equipped to generate video content for all your blogs, only make videos for the blogs that are performing exceptionally well. You already know the content is a homerun, so by adding video content, you can push your already-successful blog even farther on the internet.
6. Guest blog on other websites
Another way to get your blog posts in front of a wider audience is to write guest posts for other websites. Typically if you write a guest post, you're allowed to insert links to your own website. This helps drive more traffic from the website on which your guest blog is posted, but it also helps your website be found by search engines.
Search engines always want to look for the most credible and helpful information. If one website links to another as a source (backlinks), the search engine is more likely to think the website with the original information is more credible. The more backlinks from other websites you get, the more credible search engines will think your site is, and the more traffic they'll send your way!
Before you write a guest post, make sure you're allowed to insert backlinks to your own site or at least have a small bio at the bottom with your information. You should never assume you can just add links or promotions.
7. Be consistent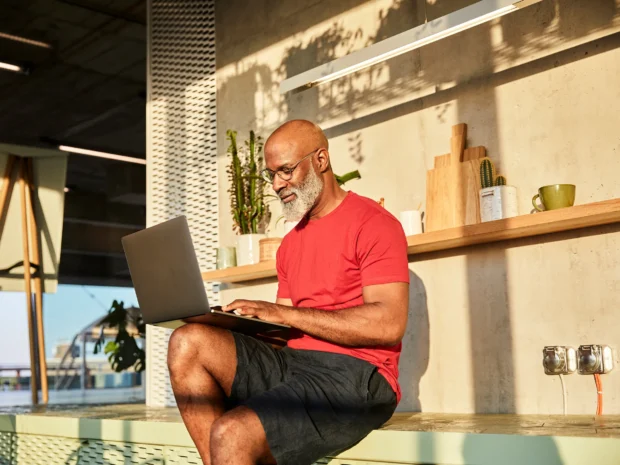 When it comes to any type of marketing strategy, consistency is key. You can't write one blog and expect your website to blow up with readers. Create new content on a regular basis. Luckily, this is somewhat easy for a laptop review blog, since laptop manufactures are always coming out with new gear!
The best way to remain consistent is to maintain a posting schedule. Most marketing experts suggest posting a new blog two to four times per week for optimal results. If that's a bit too intensive for your schedule, you can cut it back. But whatever schedule you choose, try to stay as consistent as possible to keep your readership up and website content fresh.
Promote your laptop review blog to a wider audience
You're great at providing helpful information about the latest and greatest laptops. Now it's time to get your information in front of more readers!
The best way to promote your laptop blog is to use marketing strategies like email marketing, utilizing SEO best practices, including images, using social media, creating video content, and writing guest blogs. And whatever marketing strategies you choose, remember to be consistent! If you can implement even a few of these time-tested strategies, you'll reach a much wider audience and have more readers visit your laptop blog than ever before!