If you think to buy an external storage drive, why not the SSD instead of standard HDD? Surely, it is a bit expensive than the HDD but it can provide you with much more space and transfer speed. However, it is understandable why the price is the only obstacle for this purchase since you can buy an external HDD with 4TB for the price of 500 GB external SSD but sometimes it's worth all the risk.
We have made research on the Internet and included several filters such as durability, build quality, capacity and speed with the prices for each product. Thus, from the given results we made this list with all information needed about external SSDs.
Best External SSDs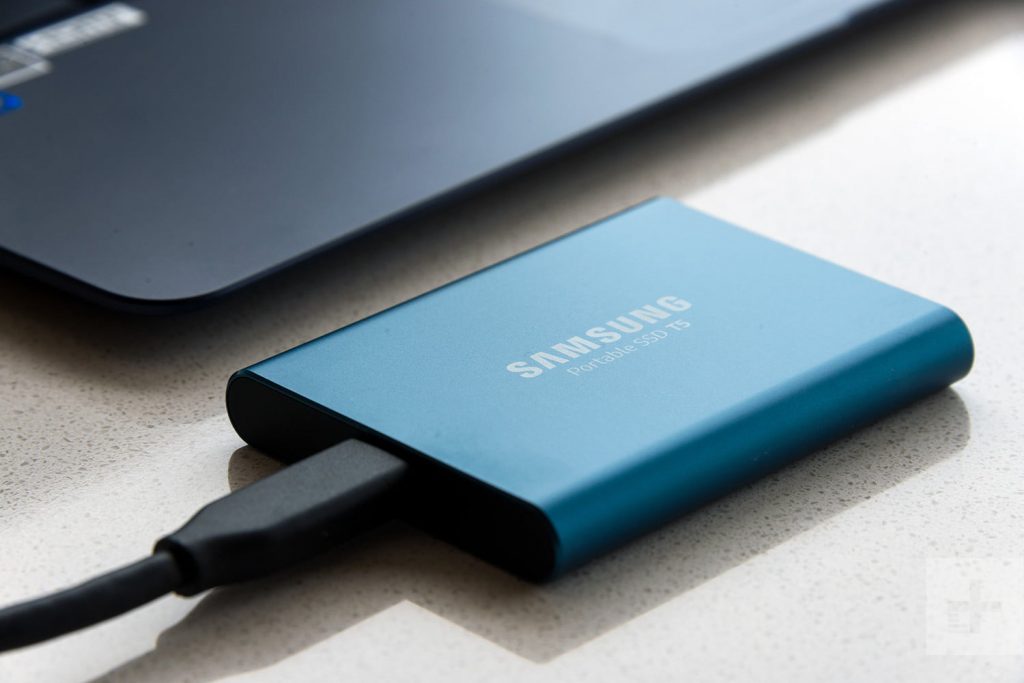 1. Samsung T5
(Best option)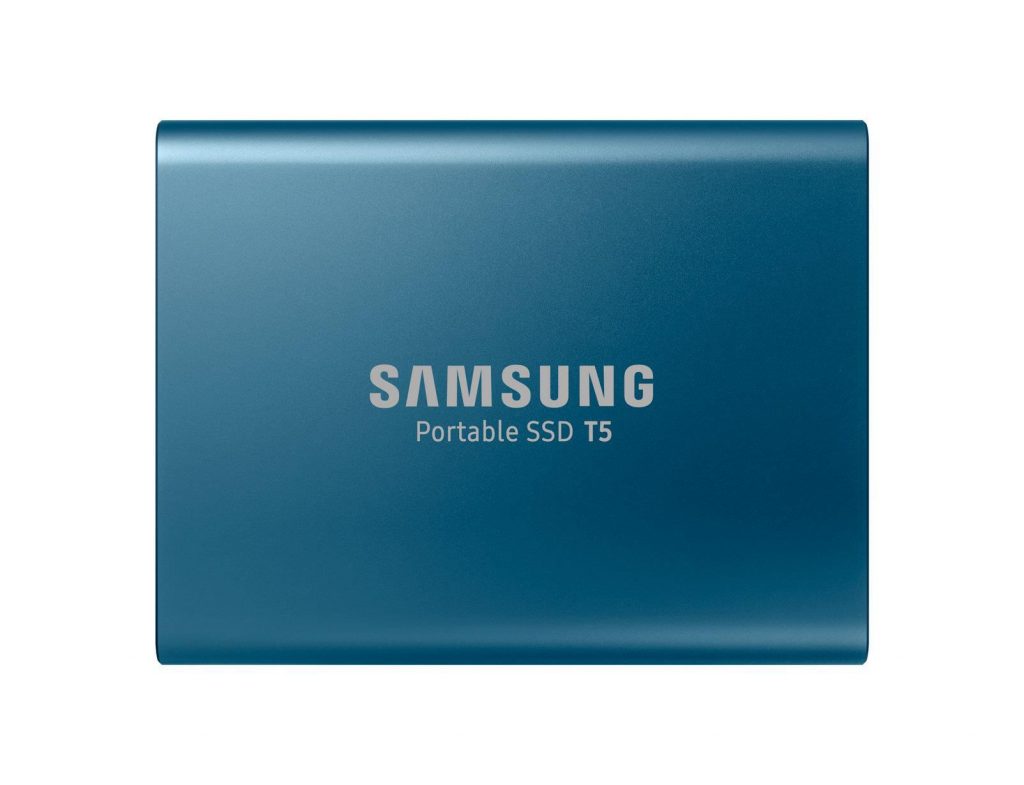 Just like everything else, Samsung company makes incredible external SSD drives that you can find on the market. As follows, it is not cheap and if you plan to buy this one you should start collecting the budget for it. Yet, it is absolutely worth it since it provides you with exceptional performance. One of the amazing qualities is that its light and easy to use. Also, it is made from aluminum and only 10.5 mm wide. But, don't get tricked by its appearance. It is made strong, resistant to shock and can stand falling from up to two meters high.
Other major qualifications Samsung T5 has are:
   AES 256-bit hardware encryption
   540 MB/s read speed
   515 MB/sec write speed
Samsung T5 comes in three types: 250 GB, 500 GB and 1 TB battery capacity.
After all, our conclusion is that there are many options to choose here, and we believe that no matter which one you pick – you can't go wrong. Also, here are some links with prices so that you can compare which one suits you the most:
   Samsung T5 (1TB): Rs. 15 999 – Amazon Flipkart
   Samsung T5 (500 GB): Rs. 9 999 – Amazon Flipkart
   Samsung T5 (250 GB): Rs. 7 399 – Amazon Flipkart
2. WD My Passport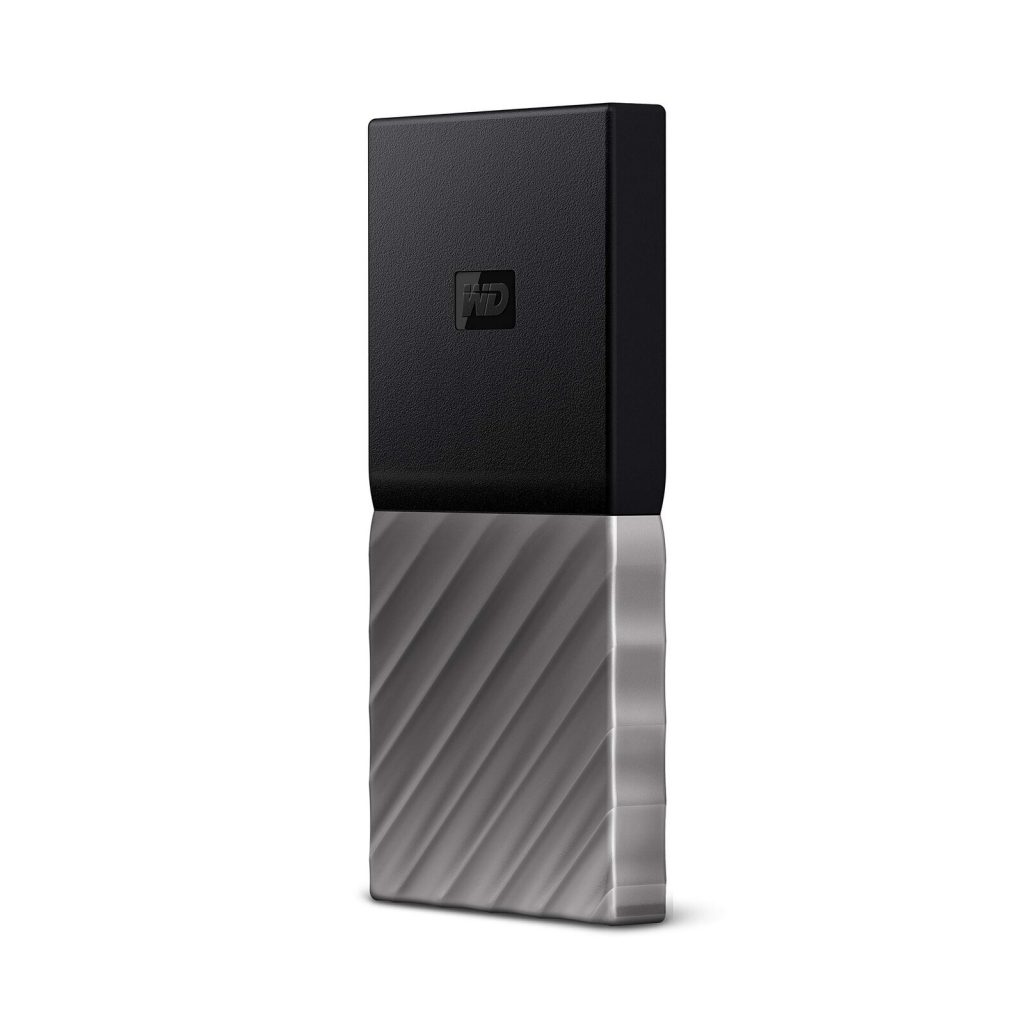 Western Digital has a quite good and quality external SSD drive. You can find it under the name of Western Digital My Passport SSD and it comes in mini size which is very practical for everyone who travels often. What is important about the WD SSD is that it has a read speed up to 540 MB/s and for more qualifications for this external SSD read:
WD My Passport SSD Review
WD My Passport SSD is also expensive and can't be found for any cheaper price but it is absolutely worth it. It is very fast and its read/write speed is one of the fastest among other SSDs on the market right now. Although this SSD can't survive staying in the water, it can fall from 6.5 feet and still be functional.
Moreover, it also has hardware encryption and security pass to protect your data. Additionally, you get a few options such as WD Drive Utilities and Cloud Storage import, as well as WD Backup and Security and Social Media.
Western Digital has several storage options:
Also, here are the prices for each model:
   WD My Passport 2TB: Rs. 46 615 – Amazon
   WD My Passport 1 TB:  Rs. 24 899 – Amazon
   WD My Passport 512 GB: Rs. 14 788 – Amazon
   WD My Passport 256 GB: Rs. 7 199 – Amazon
3. SanDisk Extreme SSD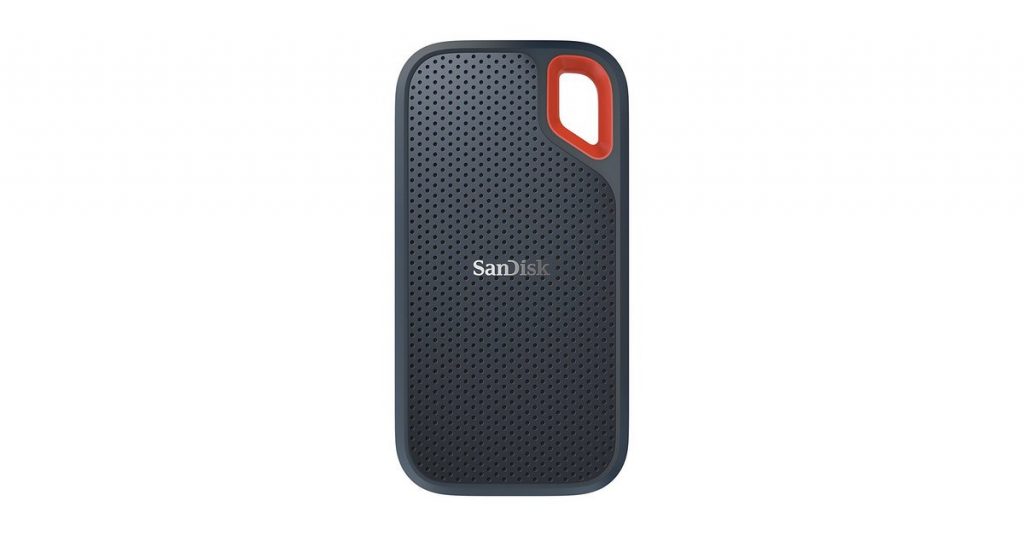 Another external SSD that deserves our attention and it is currently available at the market. It is water and dust resistant and also has proved to be shock resistant, and last but not least, can survive two meters drop. Moreover, all that comes in a pocket-size dimension which makes this external SSD pretty cool right?
SanDisk Extreme SSD has up to 550 MB/s read speed, which is quite good comparing with other disks with the same specifications. Also, it has a pre-format as an exFAT device, which basically means that you can use it with Windows and Mac. What is even better, is that you can reformat it in any format you like.
SanDisk comes with the SecureAccess 3.02 software that offers you security with pass protected folders and 128 – bit AES encryption.
As we already have mentioned, it can work with both Windows and Mac and has USB 3.1 Type – C connector, Type – C to Type – C cable and Type – C to Type-A adapter.
SanDisk offers you several storage options that range from 250GB to 2TB.
Here you can check the prices for each model and where you can buy it:
   SanDisk Extreme 2TB : Rs. 50 790 – Amazon
   SanDisk Extreme 1TB: Rs. 19 990 – Amazon
   SanDisk Extreme 500GB: Rs. 7 999 – Amazon
   SanDisk Extreme 250GB: Rs. 7 099 – Amazon
4. ADATA SD700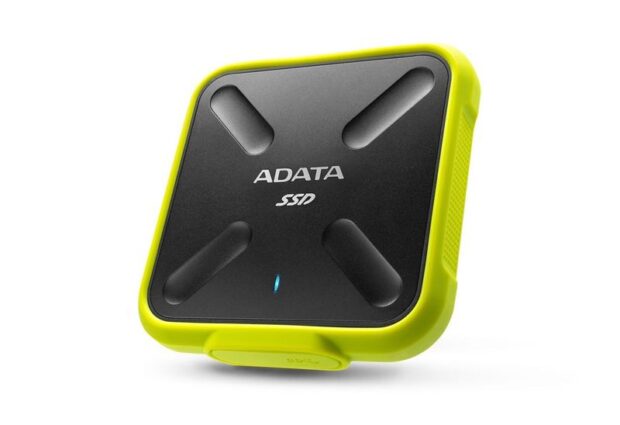 One of the best options for a quality product at an affordable price. ADATA SD700 is a perfect option for those who need an external disk but can't spend too much money. It is proven to be dust and water-resistant. Also, it has good resistance towards shock and falling from 1.5 meters, as well as being underwater for 60 minutes.
It has 3D NAND technology for high speed and has a read speed up to 440 MB/s. Pretty awesome right, you get a quality amount of speed for a cheaper price! However, this model is not suitable for ones who need a serious backup.
Here are price details for each model and where you can get it:
   ADATA SD700 1TB: Rs. 13 499 – Amazon
   ADATA SD700 512GB: Rs. 8 599 – Amazon
   ADATA SD700 250GB: Rs. 5 489 – Amazon
Verdict
What is important here is that you can go with any of the above-mentioned models since it is proved to have great performance and capacity. However, it depends on your needs and your budget which one you are going to choose. Therefore, if you want an outstanding performance go with Samsung T5. On the other hand, if you are on a budget choose ADATA SD700.
We are now at the very end of our list for best external SSD drives for 2019, and we hope you are going to find this helpful!