It's possible that you started with just a simple and small PA and need better quality and more output. Or maybe your audience has grown substantially lately and you are looking to increase your setup. Or perhaps, you started with a cheap analog mixer and what to make the jump to a more advanced sound system.
Whatever the reason, if you are already a proud owner of a sound system but want to make some serious upgrades, here is a list of some great ideas to get you started. See more to find out the best sound system for your needs.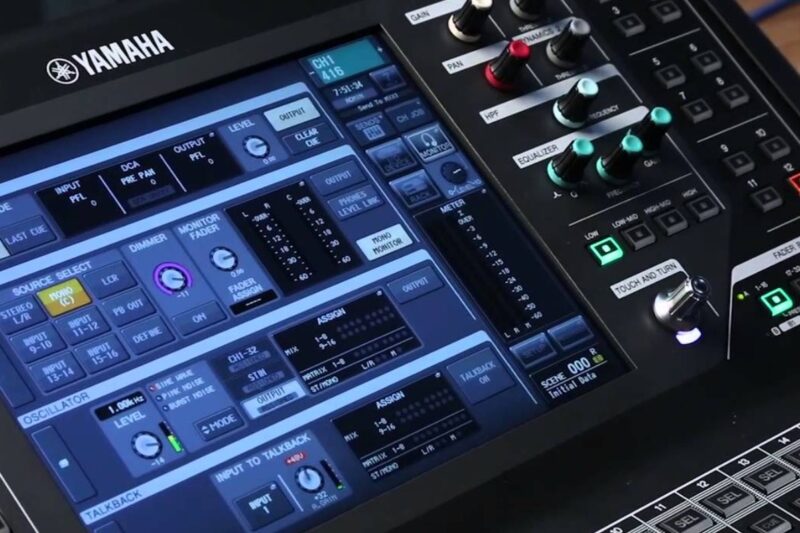 Mixers to consider
If you are thinking about upgrading the analog console that you own, consider purchasing either the Midas Verona or Midas DM. These come in a variety of channel counts and sound truly great. Beyond that, the Soundcraft GB Series offers an excellent professional-level mixing platform. Another really commonly used option is the Yamaha MGP32x, which is something used by both touring bands and dance clubs alike.
If you, instead, are looking to purchase a digital mixer, consider the Yamaha QL1 which offers an unprecedented level of refinement with incredible sound quality.
If you are looking for some more affordable options, the MR18 and MR12 digital consoles are great for a smaller setup if you need to be able to take it with you on the go.
Finally, the Soundcraft Si Performer Series and Expression Series are highly regarded in the professional world.
In-ear monitors to consider
If you have ever struggled with the feedback that you get from stage volume, then chances are good that in-ear monitors could be a place that you need to improve your setup. You can buy a lot of different options that are quite affordable that will work for all the musicians and vocalists on stage.
Some of the best options on the market include the Shure PSM-Series offers fantastic starter packages that include a transmitter. Moreover, the Sennheiser ew 300-Series offer incredible starter packs.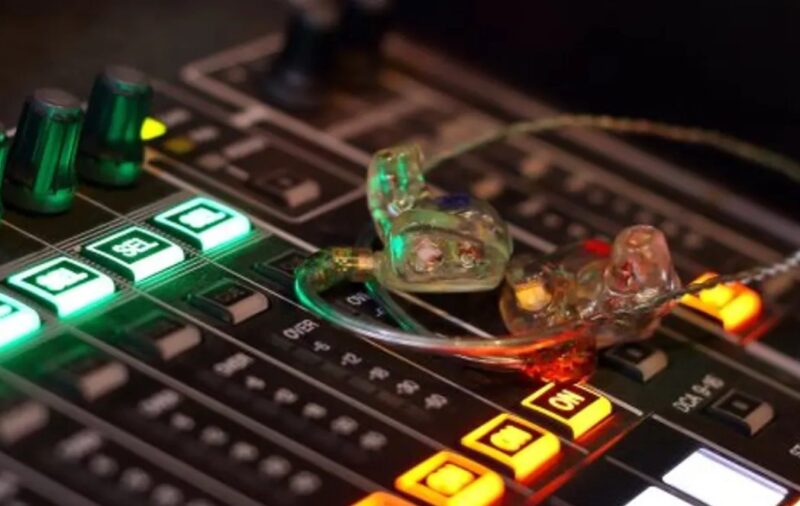 Wireless microphone systems to consider
A wireless microphone system can add a lot of value not only to your setup, but also to your performance on stage. After all, having a wireless microphone allows your much greater freedom during your entire performance. With that being said, it is really important to keep in mind what frequency bands are available. If you are not sure what frequency brand or type of technology is right for you and your music, all you have to do is ask your sales representative.
After all, it would be quite annoying to purchase a system only to find that there is too much interference.
Some of the best options for you to consider include the Shure SLX Series which offers a receiver and a transmitter with an SM58 microphone capsule. On the other hand, the ULX Series comes with a BETA 87A microphone.
Wired handheld microphones to consider
While wireless microphone systems do leave quite a lot of freedom for you to move around on the stage as you please, they may be a bit too expensive for you at this point in your musical career. However, that does not mean that you should be using the microphones that are super old that you bought second hand on Craigslist or at a pawn shop.
If you are still using crappy old microphones, you may want to think about investing some of your hard-earned money into a decent and more professional quality microphone collection. There are a lot of great options for you to consider for a number of different reasons.
On top of the Shure SM58, it would also be worth your time to consider the Audix. The Audix is a dynamic hypercardioid with clear sound and very low levels of distortion.
One final really good option to consider purchasing and using is the Neumann KMS 105 supercardioid condenser mic. This one is designed specifically for handheld live vocal performances. It has that classic Neumann character and quality with a really clear and full-range of sound.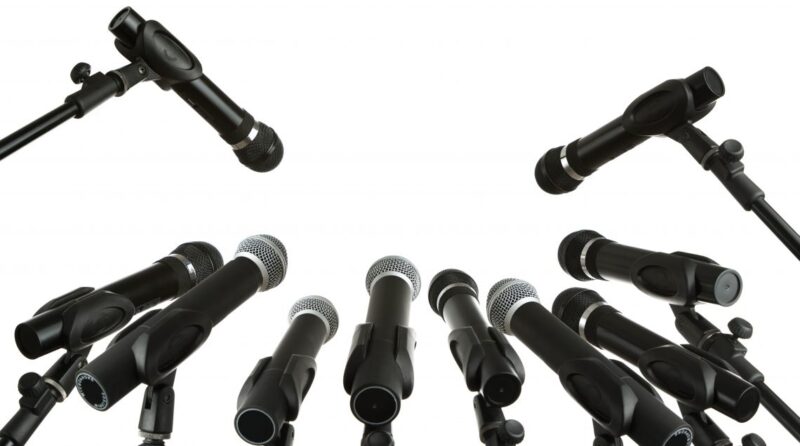 Drum and instrument microphones to consider
If you are working with live bands you may want to think about upgrading your drum-mic package. Audix makes some of the best kits available for super affordable prices. If what you are most worried about is making sure that all of your instruments, then consider the DP7 Plus as it is able to. Another really great option that will cost you a bit more is the Sennheiser 600-Series Drum Microphone Package. While this option will definitely cost you a pretty penny, it comes with a whole lot of equipment that can dramatically improve the value of your drum thanks to the fact that you are going to get a lot of other equipment with it. In all, you will get an e602II drum kick drum mic, four 3604 mics and two e614 condenser mics. The kit ships in its own storage case, with mic clips that allow you to attach the drum shell.
More than that, the microphones can very easily double as instrument mics for guitar and bass cabinets, brass, woodwinds and more.
System processors to consider
One of the most important parts of equipment in your sound system is the system processor itself. One of the most common starter system processes is the dbx PA2. However, if you are looking to upgrade your system, think about going for the VENU360. The reason why it is a pretty logical step when it comes to an upgrade because it offers the same wireless iOS/Android control but has a much more diverse feature set.
Speakers to consider
Finally, there are a lot of different upgrade options to consider when it comes to your speaker system. One great option to keep in mind is the Yorkville Unity Series. When it comes to this price, you are not going to get a better option.
If you are interested in looking for some other options, consider the RCF TTP5-A, the dB Technologies DVX or the Turbosound TCS Series speakers. You can't go wrong with any of those options.