It is becoming increasingly common today for small businesses to require access to their data anywhere, at any time, while avoiding both excess costs for storage maintenance and expenses for hardware maintenance.
Individuals used to store their own data on hard drives and memory cards which was the case before cloud computing. However, there is no doubt that computers and cell phones are exposed to the risk of accidental damage or loss, plus the user needs to be physically present to access the stored data. As for businesses, data has been stored on large servers located and hosted in specialized data centers. Only a user who logged in to the company's network was able to access data. Employees have not the opportunity to access this data over the Internet or remotely.
Choosing the most suitable cloud storage solutions for small companies
There are so many cloud services available on the market; choosing one for your business may seem overwhelming. There are several aspects to consider when picking a service, including security, which can lead to disaster, availability, ease of use, and cost. While they are not all equal, some cloud services are generally considered to be the most competitive on the market.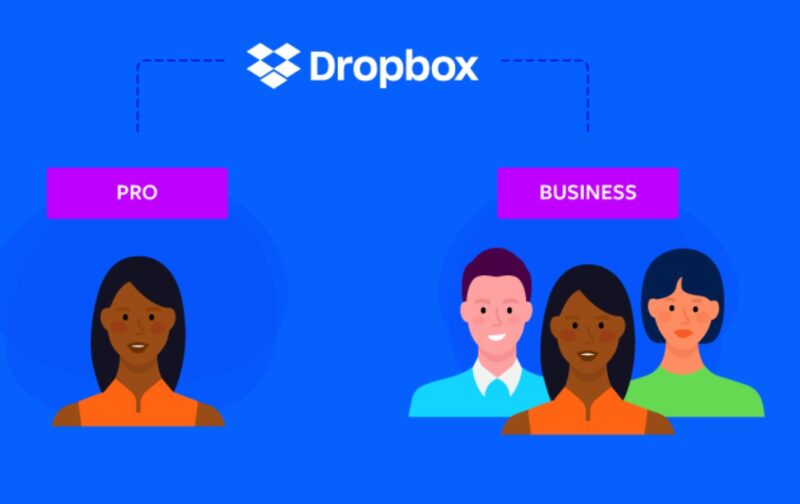 1. Dropbox Business
Starting at $12.50 for each user per month for the Standard plan, Dropbox Business provides an excellent cloud storage service that covers the requirements of most small to medium-sized businesses. With offering three purchase plans namely Standard, Advanced, and Enterprise, the Dropbox Business is more than just an online storage solution for data files. Dropbox Business also provides multiple business-oriented features and tools making it to be a value-added service.
Dropbox Business is multifunctional, and it is designed to function as a document management tool. Among its features is the option to remotely delete folders or files from lost or endangered PCs, together with a complex Smart Sync function providing users with automatic synchronization of their recent versions of locally stored files and those stored in the cloud.
The standard Dropbox business plan includes user management, administrator tools, limitless storage, limitless deletion and version history, and a suite of teamwork tools.
Dropbox Business will initially give you 5 TB of storage per account, however, once you have reached that limit, you can ask for more at no extra cost. With Dropbox Business's advanced plan of $20 per user per month, users receive the standard plan with unlimited storage and additional Advanced Admin Controls and security features, as well as device approvals and SSO.
Finally, the third plan to consider is the custom enterprise plan, providing network control, Enterprise Mobility Management, and more customized solutions that vary in price based on a company's requirements.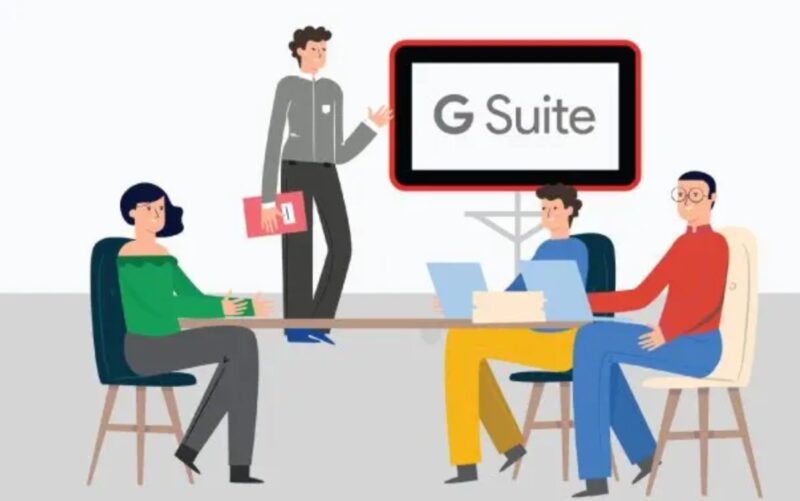 2. Google Workspace Gsuite
According to Web Imp, G Suite, the predecessor to Google Workspace, had unlimited storage as well. Google Workspace G Suite now provides up to 5 TB per account to use for its standard plan. As with Dropbox Business, a user can request Google to extend their limit. In other words, Google Workspace also provides unlimited storage.
Google Workspace is, at its core, just the same service as G Suite. In fact, it is the product of multiple modifications that Google has made throughout 2023. There is more tight integration between the individual tools. Now, rather than jumping between Docs, Gmail, Meet, etc., you can access all of them in one centralized location.
To be clear, Google Workspace G Suite as a service does not come for free, although any of the tools available in Workspace have included cost-free consumer versions. You can get access to different pricing plans to suit your company's needs.  As with Dropbox, Google Workspace G Suite synchronizes your Google Drive files with your File Explorer application, allowing you to see them all in your folder structure without consuming storage space.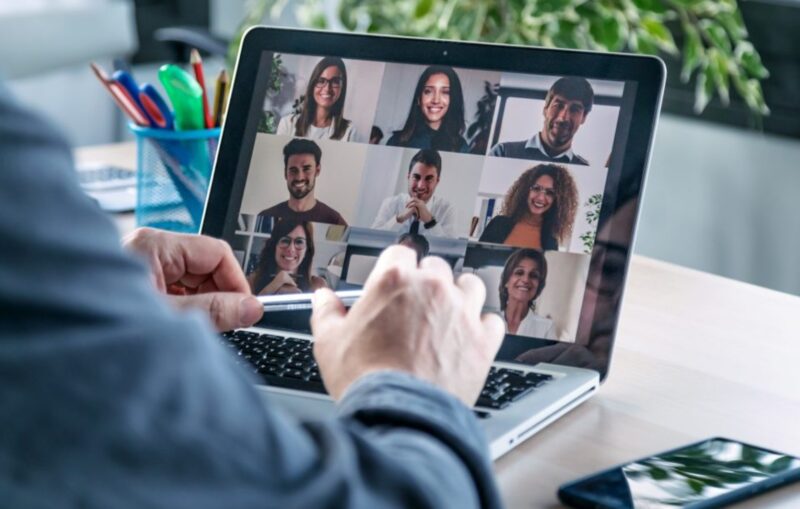 3. SugarSync for Business
SugarSync for Business includes a distinctive Outlook plugin with which you will be able to have your team emails completely organized and without redundant data. SugarSync operates on personal cloud and allows the user to send a link to a file or folder instead of attaching it straight to an email. It is a really good solution for sending large files if your email service has limitations on the size of the file. SugarSync for Business runs on multiple platforms, including Mac, PC, Android, and iOS. With this service, you can share and synchronize files and folders between your devices as well as collaboratively within the team.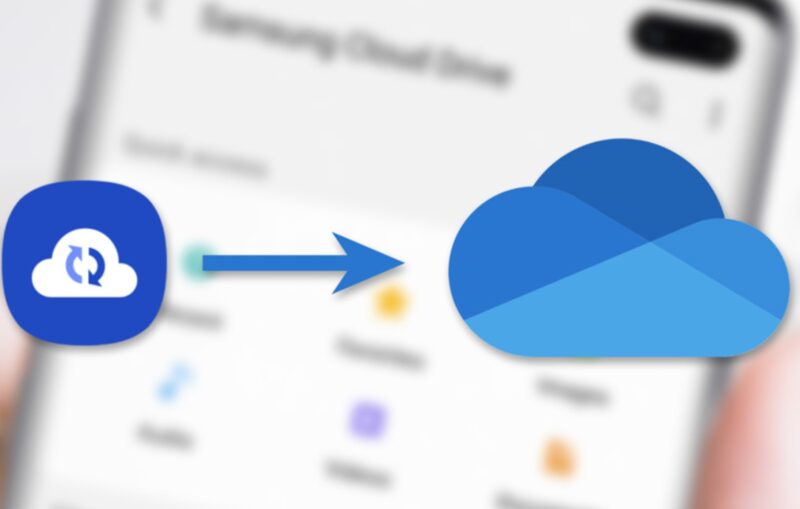 4. Microsoft OneDrive
Technology giant Microsoft provides cloud-hosting services through OneDrive. Its business plans begin at 1 TB per user of $5 per month as well as include a free trial. On top of storage, cross-platform syncing and high-performance search are OneDrive's main features. For keeping the remote and local data synchronized, there is its downloadable software, plus it supports plenty of third-party apps to operate smoothly with cloud data.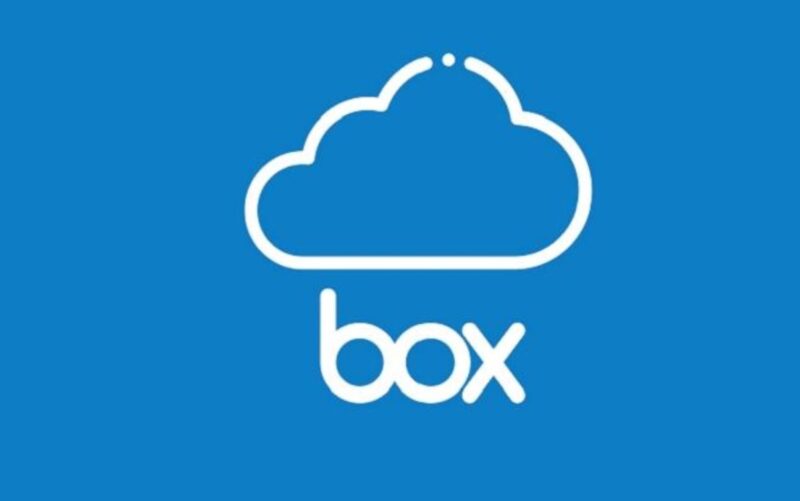 5. Box
Box comes in handy for small businesses due to its price. With only $15 per month, you will receive unlimited storage space. What Box aims to do is to help people collaborate easily. This service provides centralization of business data allowing your team to access their needed files anytime and anywhere.  Box has some great features as well, one of which is the opportunity to share screencasts and screenshots within your desktop. On the other hand, you can also do text searches on the contents of a file.  Besides, it integrates easily with a variety of third-party apps and services.
To sum up, using cloud storage now can genuinely benefit a start-up business, helping it to operate efficiently and affordably. The source cloud storage for small businesses dramatically increases teamwork among employees. Now that everything functions remotely, companies have the chance to both share and work on projects from anywhere. You can have offices located on different continents effectively working together, and no doubt it will be easier for a small business to grow and expand.
At the same time, cloud storage reduces costs and manages growth. You can upgrade your data limitations as needed without having to make expensive server upgrades. Once you determine that your business no longer requires a lot of storage, you can reduce it and save. As a result, this gives small businesses a chance to grow while not being completely certain that it is worth the cost.