You have already probably heard that Steven Universe movie is going to happen, so we want to help you and make a list of the most important episode to watch before the film. Many people think that this is the best show on TV nowadays, and if you are not watching it you should start.
The hype around the show is justified because it is so amusing, clever, and sometimes provoking. Steven Universe has beautiful animation, and the public thinks this is probably the gayest show you have ever watched on TV.
The list down below in the article will be useful and precious for new watcher because Steven Universe presents more than a hundred fifty episodes. Each episode lasts eleven minutes, and in the text below you will read spoilers.
In the list, we included the best episodes, those that best reflect the atmosphere of the Steven Universe show. It is the perfect timing for you to meet Garnet, Amethyst, Pearl, and Steven.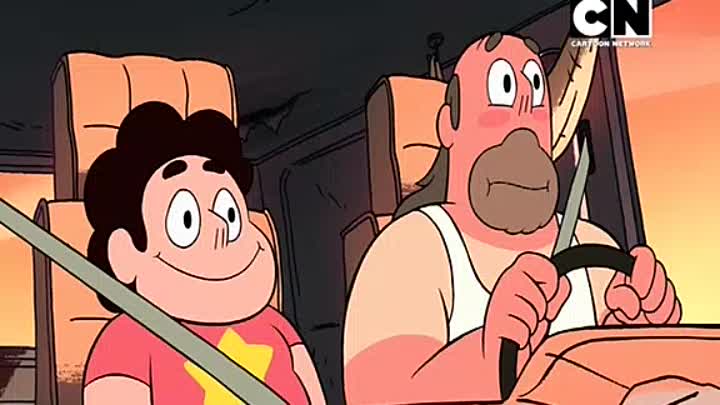 Season 1 Episode 2: Laser Light Cannon
"If every porkchop were perfect, we would not have hot dogs. " This is the statement of the whole show, and from there you can see that show will present outcasts from society.
Season 1 Episode 22: Steven and the Stevens
This is the first episode with sci-fi moments and with a very important message. The message reads that you must stay true to yourself in life.
Season 1 Episode 32: Fusion Cuisine
In this episode, we see that Steven consider Crystal Gems for his whole family when Connie`s parent make dinner and want to meet Steven`s mom and dad.
Season 1 Episode 35: Lion 3: Straight to Video
In this episode, quiet moments are beautifully described, and you will stay blown away when you see what Steven finds in Lion`s mane.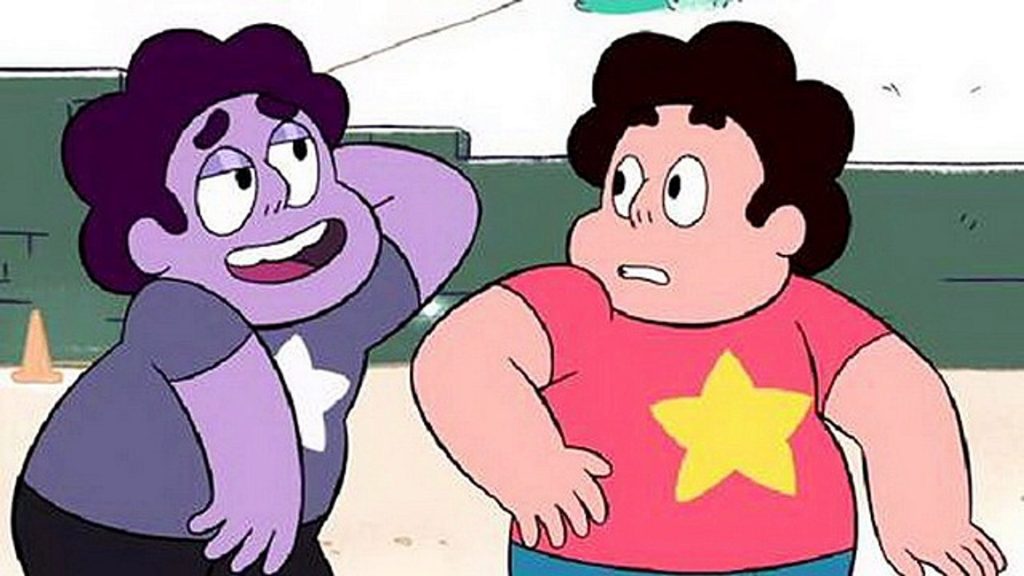 Season 1 Episode 37: Alone Together
This is the episode where you meet Stevonnie, gender-neutral character, and realize that this show encourages all the minorities in the world.
Season 1 Episode 43: Maximum Capacity
This is one of the episodes that focus on the toxic and complicated friendship between Greg and Amethyst when he is trying to clean up the storage in the house. At the end of the episode, there is not a joke like in other episodes.
Season 1 Episodes 51-52: The Return/Jail Break
"Lion stay here. If things go bad, dad will need a new son. " This line with the low-key joke tell you more features of Steven character.
Season 2 Episode 6: Sworn to the Sword
This episode described deeply connection between Gem and Rose, and how they care for each other. We see first hand how works devotion and protection between the loved ones.
Season 2 Episode 17: Sadie`s Song
Episode 17 shows us how loving and encouraging parents are not always right, and do not know every time what is best for their children.
Season 2 Episode 22: The Answer
You will enjoy this beautiful episode because it is inspired by Sleeping Beauty, and present LGBTQ people with all hopes, dreams, and fears.
Season 3 Episode 5: Hit the Diamond
This is an amusing episode where we can see all the characters of the snow at one place playing baseball.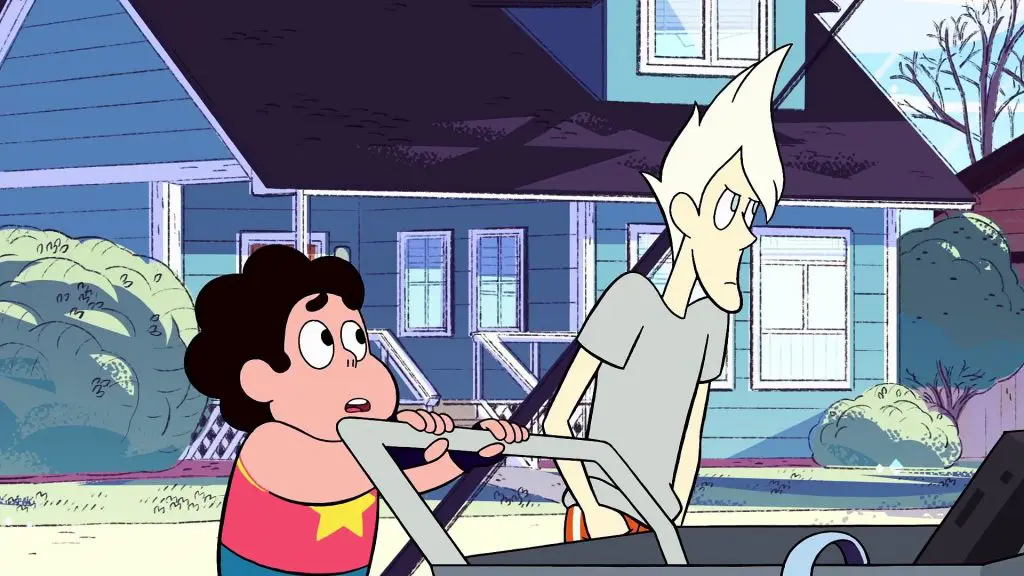 Season 3 Episode 8: Mr. Greg
You will be blown away with this musical episode where Pearl wants to change for better and Steven helps her with that decision.
Season 3 Episode 13: Kiki`s Pizza Delivery Service
This episode describes complicating, a family moment when one sister wants to sacrifice her own happiness for sister`s happiness. Many times, in our lives people we love can take advantage of us, and they do not realize that is the message of the episode.
Season 3 Episode 15: Alone at Sea
This is one of the best episodes in the whole show because it presents how people go wrong when they think what is good for their friends.
Season 3 Episodes 20-21: Bismuth
In this episode, we can see and understand Rose because we will watch the portrait of Gems leader.
Season 4 Episode 4: Mindful Education
Just watch and learn about trust, love, and flexibility. "You have to be honest about how it feels before you can move on. "
Season 4 Episode 6: Last One Out of Beach City
In this episode, we will get to know Pearl and one more time learns that you must love who you are and that nothing else matters.
Season 4 Episode 17: Storm in the Room
This episode is a picture of the complex relationship of Steven and Rose and the classic love-hate relationship. At the same time, Steven loves her, but he blames her for everything wrong in his life.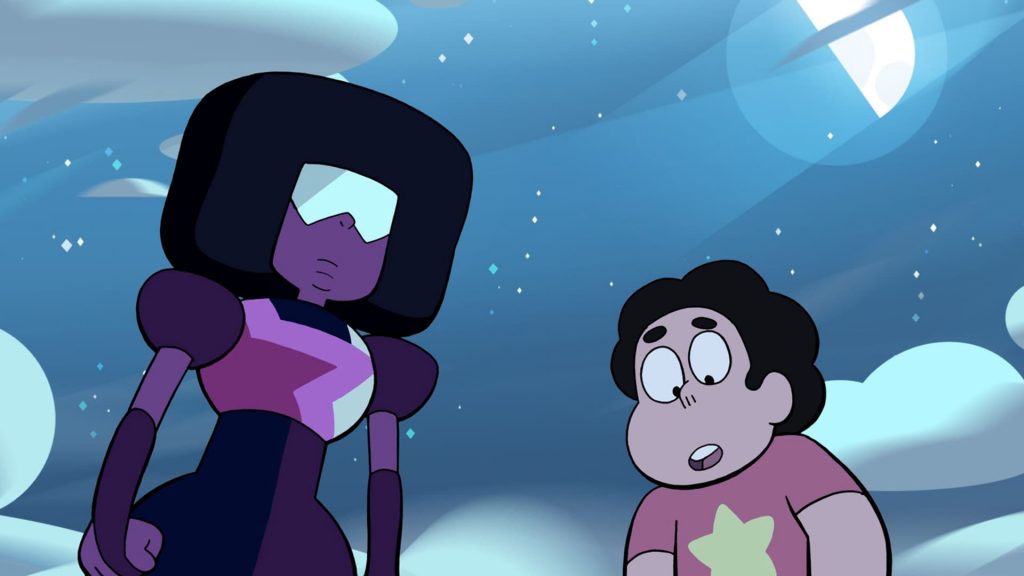 Season 4 Episode 20: Room for Ruby
In this episode, you learn the most important lesson about trust, when Ruby is looking for sanctuary.
Season 4 Episode 25: I Am My Mom
We will watch ordinary people of Beach City, and Steven`s sacrifice when he confronts his mom`s actions.
Season 5 Episode 2: The Trial
It is one that shows a major parallel between Rose and Steven, and Steven and Lars, and how people sacrifice for each other. The love is an answer.
Season 5 Episode 7: Raising the Barn
They present a portrait of a victim of abuse but with the twist because the victim is being in the wrong. We will watch Lapis and Peridot in a very interesting episode where at the end you need to learn how to deal with your own pain.
Season 5 Episode 9: Sadie Killer
"You ever feel so bad you feel good? " For Sadie, this episode is a huge step forward and the answer to a big question will you be sad if you just accept the life like it is and renounce your dreams.
Season 5 Episode 20: What`s Your Problem
This episode presents Amethyst close up and how she feels about Steven, and why she keeps everything inside her.
Season 5 Episode 23: Reunited 
This climax of the series will show a big battle and a wedding where Ruby said "I wanna be me… with you". The simplest and the most perfect declaration of love.
Season 5 Episodes 29,30,31 and 32: Change Your Mind
This is the culmination of the Steven Universe with new fusions, stunning action and the best visuals in the whole series. You should pay attention to the conversation between Steven and White Diamond.